Eagle Eye staff wins second 'silver star' award
The Interscholastic League Press Conference (ILPC) recently awarded the Eagle Eye newspaper staff with a 'silver star' award. This recognition is the equivalent of a silver medal in UIL at the state level.
  "The Eagle Eye staff goes above and beyond to create an excellent online news site for Lindale," newspaper adviser Neda Morrow said. "In order to create an online news source that is recognized at the 'star' level takes an enormous amount of time and commitment from the staff."
  The ILPC is the the Texas organization for students to enter their publications such as magazines, newspapers and online newspapers.  When a staff enters the contest they get one of three ratings. This year, the online newspaper and all the staff members that created it got the highest rating of distinguished.  When you get the highest rating, you get sent to a higher level of panel judging to determine if your publication is "star-worthy." Getting a rating of gold, silver, or bronze means your staff is among the highest in the state.
"I was really honored that our entire staff received the award, especially because of the competition we were up against," Editor-in-Chief Sydney Smith said.  "The staff has worked diligently to get out high quality stories and videos we are proud of. "
In order to be considered a newspaper of excellence, staffers have to write news, feature, and editorial stories about the current events of Lindale High School.  Additionally, the staff creates broadcast video packages to complement their coverage.  Each semester the staff also creates a printed news magazine that is distributed around town.
  "The staff really makes an effort to keep our news coverage current," Morrow said.  "However, where they go the extra mile is in video coverage.  It takes a lot of dedication to create a well-rounded news presence, and they excel at it."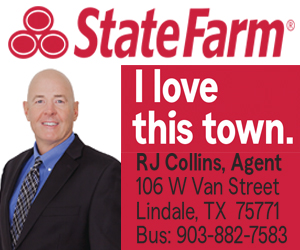 Leave a Comment