Lindale Relief Route affects students
From early mornings until mid-afternoon, all that is heard throughout senior Brian Beggs' family's property are loud droning noises, screeching metal on metal, engines revving and commotion everywhere. This has been constant in their lives for almost a year now and will continue with road noise even after construction is finished.
Seniors Brian Beggs and Erin Tomlinson are just two of the many who have been affected by the implementation of the Lindale Relief Route addition to Toll 49. The add-on will extend from north of downtown Lindale across Highway 16 to the intersection of I-20 and Toll 49.
"[Where we live] is a lot louder than it used to be," Beggs said. "We used to feel like we were out in the country and now we are going to have road noise for the rest of our lives along with the construction noise for another two or three years."
Construction has been ongoing since August of last year. The route will allow drivers to bypass Lindale completely on the way from I-20 to Mineola. The cost of the project was estimated to be $126 million and will be paid with tolls received from Toll 49.
"
I had several friends that had to move completely. When your childhood home is destroyed for something like this, it doesn't feel very good."
— Brian Beggs
Along with the ongoing annoyances of construction, the Beggs family has had their water lines damaged sixteen times, as well as problems with waste and dirt being poured into the lake on their property.
"The process of moving out wasn't bad," Tomlinson said. "What was really bad was the leading up to moving. We heard about the possibility of having to move about a year after we moved into the house almost 18 years ago, so we held off on renovating our house for so many years. That was probably one of the most aggravating parts of this whole situation."
Although the construction of the relief route has negatively impacted some, many hope that the Lindale community will be able to benefit from the development.
"I have been told that many commuters are hopeful that the new road will alleviate traffic congestion," career and technology instructor Neda Morrow said. "Usually the traffic is congested along Hwy 69 especially in the morning hours going into Tyler and coming out of Tyler at five."
Leave a Comment
About the Contributor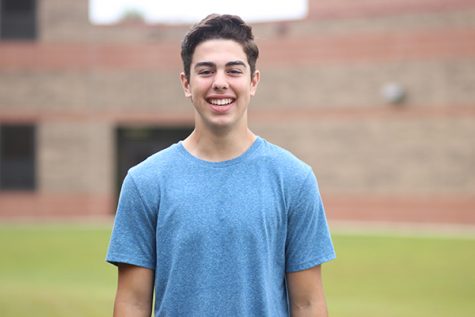 Andrew Barr, Sports Editor
Andrew Barr is a senior and second year member of the Eagle Eye staff. Andrew enjoys college football, Texas Rangers baseball, the Dallas Cowboys and working...