Lights, camera and a whole lot of action
Senior and amateur MMA fighter stars in short film
Men shuffle back and forth, adjusting complicated-looking cameras and tall poles with bright lights at the top. A young girl sits motionless as a makeup artist delicately brushes a light powder across her cheeks. As the student extras are shown to their places, she loses herself in thought pondering her last two fights. She imagines herself in the cage, spectators shouting and sweat dripping down the side of her face. Suddenly, the producer calls her name, and senior Taylor Pace snaps back to reality, ready for the cameras to roll.
Scenes for a short film featuring Pace's amateur Mixed Martial Arts (MMA) fighting were shot at the school February 20, after hours. Pace was contacted by a producer about documenting her hobby in a slightly dramatized short film a few weeks before.
"I was surprised actually because I just got started so I didn't think I was that interesting," Pace said. "It's different because I've never really done anything with filming, but MMA is something I'm passionate about. 
Pace grew up in a small town outside of Bakersfield, California, where she took a self defense class and discovered that she enjoyed certain aspects of it. She moved to Lindale approximately two years ago, and her family has been running Second Chance Ranch, a 30 acre horse rehabilitation ranch, since then. After joining Precision Jiu Jitsu, her MMA coach Roland "Ro-dawg" Williams noticed her potential and began to train her for actual fights.
"If it's something you want to do, then go for it," Pace said. "It's not for everyone I would say. You get punched in the face a lot, but it's a lot of fun getting to meet great people who are like my family now."
Writer/director/producer Dawn Burgess stumbled across pictures of a fight on Roland Williams' Facebook page. After speaking with him, Burgess became interested in the idea of creating a biopic film about a young girl in the MMA world, eventually leading her to Pace.
 "When I approached her about it, she was a little surprised," Burgess said. "The sweetest thing about it was I told her that I found her story really compelling, but I'm also a first-time director. I said she would be helping me get into the role of a director, and she said 'well, if it's going to help you become a better director then I'll do it.' She really did it to help me more than anything, it wasn't even about her at all."
Because Pace is naturally reserved, Burgess made conscious effort to inform her of the possible publicity that might come her way as result of the film. She had a conversation with the fighter about how she would be receiving a lot more attention and recognition than she may be used to, and wanted to be certain that Pace would be comfortable with all that before capturing a single second of film.
"She wants to stay true to herself, meaning that she's not going to put on the glitz and the glam just for the cameras," Burgess said. "She's thrust into a place where she could be more intimidated, but because she's following her passion, she's going beyond all that and proving herself. She is a fighter first, and she's very proud of that."
Burgess had planned on collaborating with a cinematography group by the name of Lightbox Collective and proposed Pace's story to them. After agreeing to work together, film grip Daniel Poe and director of photography Samuel Richmann from the group decided to make up what is called a skeleton crew—the minimum number of personnel necessary to create a film.
"It all started from scratch and Sam and I jumped on board instantly," Poe said. "We were really excited about the idea of it. It was a really fun idea and a really fun opportunity to have someone writing and producing content where we got to focus on the part that we're most passionate about, which is the actual cinematography of it: building the set, shooting and all that."
The group filmed Pace at various locations, such as on her ranch interacting with her family and at her school in a classroom setting. They hope to film her in an actual fight at a cage in Shreveport, Longview and possibly Tyler. The aspect of physically shooting scenes is still coming together, as the filmmakers must work around Pace's schedule. The process so far has been relatively painless, however, because of Pace's ability to cooperate so well.
"I don't think she's ever acted in her life," Richmann said. "You couldn't tell by watching the film, which is awesome. Her character is this quiet, intimate, focused-in-on-her-fight person and she can convey that perfectly without really being awkward about it. When we want her to do something, she does it, and usually gets it right the first time, so we're always like an hour ahead of schedule because of Taylor."
Because of the limited number of crew members, the Lightbox Collective members have faced a few challenges. They lack the grips and hands they really need to manipulate the lighting and such, but Poe and Richmann have been able to problem solve and make things work. 
"The main idea is just to portray realism but do it in a very compelling way," Poe said. "We frame the scene in such a way where the viewer is immediately drawn to what we want them to see. The trick is to make people forget they're watching a movie and to subtly nudge them in the right direction, so they connect more with the story because it feels like something they're experiencing with the characters."
The group hopes to be completely finished with the film by August. Plans have been made to selectively submit the short to various popular film festivals such as the Sundance Film Festival, Austin Film Festival, Toronto Film Festival and more. They will see how well they do in these cinematic competitions and hope to make an impact in the process.
"I just really want it to target women," Pace said. "I hope women will look at this and go for their dreams and goals no matter how crazy they are. It doesn't have to be MMA, but whatever they want to do in life."
View Comments (2)
About the Contributors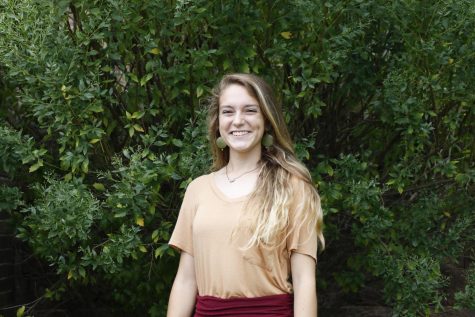 Adrienne Parks, Social Officer
Adrienne is a senior at Lindale High School and the social officer for the Eagle Eye Newspaper Staff. She spends her time as a member of many organizations...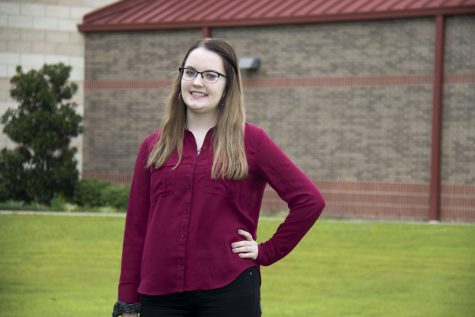 Kaylee Rodriquez, Editor-In-Chief
Kaylee is a senior at Lindale High School and the Editor-In-Chief for the Eagle Eye staff. Kaylee is also a member of the audio visual production team,...