Life skills students start a coffee business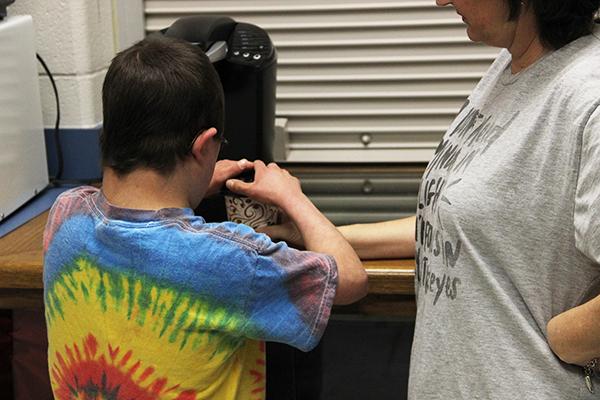 Members of the life skills class are creating a coffee shop for teachers in order to gain work experience.
"What we are doing is teaching them how to make the coffee," life skills teacher Jan Simmons said.  "We are using a Keurig so that they won't touch anything that will be hot.  This will give them a life skill of how they could work in a coffee shop or in a restaurant later on in life."
The students participating in working at Coffee Mania, the name of the coffee shop chosen by the students, will make the coffee and deliver coffee to the teachers for one dollar a cup.  This experience will benefit the students by teaching them real life skills.
"It will teach them how to have customer service, how to take an order, how to fill an order and how to take money," Simmons said. 
Students like David Polen and Abby Somes have  enjoyed being a part of the Coffee Mania staff which has allowed them to have new experiences.
"I like working the coffee shop," Somes said.  "I also like Mrs. Simmons class, we get to watch Minions a lot and it is funny."
Leave a Comment
About the Contributor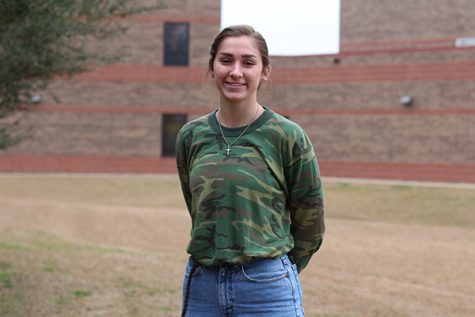 Lorin Reue, Assistant Editor
Lorin Reue is a junior at Lindale High School and a second year member of the LHS Newspaper staff.  Lorin spends  her time playing volleyball, basketball,...