How to face the beast called college applications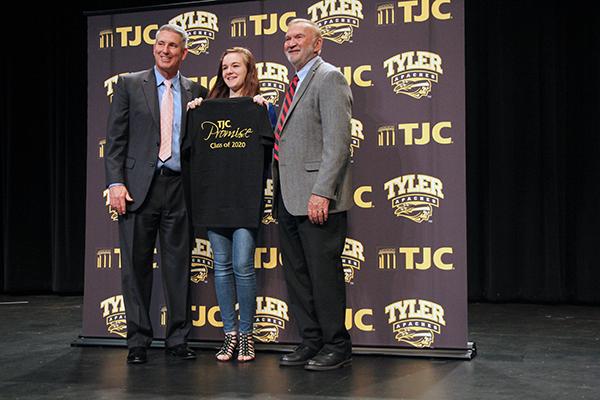 When dealing with the stress of high school, a time-pressing job and the drama that comes with living in a world surrounded by teenagers, the last thing that you want is to start college applications. However, getting ahead of college apps is essential to staying on track for college.
One of the first steps in this process should be to register with a couple of the better-known online services. These include ApplyTexas at https://www.applytexas.org/adappc/gen/profile.WBX, or the College Board at https://www.collegeboard.org/.
"Colleges are looking for students that are actively involved in several clubs and service organizations such as sports, band, speech & debate, or church activities," senior Corban Sorrells said.
When deciding what college you wish to attend, it is important to bear in mind the size, tuition, educational opportunities and location that best fit your personal needs.
"Colleges are looking for depth of involvement," counselor David Ramsey said. "They just don't want you to be a member of something, they want you to be an officer."
This process can often be long and tedious- varying anywhere from weeks of work to months. In order to provide the proper attention that applying for college requires, students should be prepared to devote large amounts of time for essays and completing paper work. A helpful tool that many colleges offer is the early application process.
"Early registration allows students to turn in applications early and receive an acceptance notification much earlier in the year," Sorrells said. "This helps students find out how much financial aid they will need to pay for college, so the earlier they find out that information, the more time a student will have to apply for scholarships."
Colleges generally accept your best test scores so taking the test in advance provides a multitude of opportunities to score higher. Ramsey advises that students take the ACT/SAT towards the second semester of their junior year.
"Do not be afraid to take the SAT and ACT tests repeatedly," Sorrells said. "The higher scores you achieve, the better chance of receiving a larger academic scholarship. Additionally, apply to several different types of schools. When you get accepted by several schools, you have the flexibility to choose the school who gives you the best offer."