Students express themselves at homecoming dance
The red carpet-themed homecoming dance was held on Thursday, September 22. This second annual dance was organized by students from the Ready, Set, Teach class, and students from many organizations attended the celebration for the life skills students.
"It's a really good experience for the kids that have disabilities," Life Skills classroom teacher Jan Simmons said. "They get to interact with kids they don't usually interact with so it's a good experience communication wise, motor wise, and everything with their education."
Principles of Education teachers Rhonda Walker and Dalinda Cassell collaborated with Simmons to decide on a date, a playlist, decorations and an invitation list. Students that the Life Skills kids would recognize from Key Club, Student Council and the cheerleading and football teams attended.
"It's a lot of fun and it's just as rewarding to see the regular education kids interact with the special needs [students]," Walker said. "They think about others instead of themselves during this process. It is so much fun to watch and it's why we do what we do as teachers."
The Life Skills students were able to invite their parents to the dance so they could take part in the festivities as well. It also gave students of different abilities the ability to form relationships with each other. 
"It honestly fills my heart with so much love," senior Bonnie Smith said. "You get to see these kids go out and just have normal interactions with kids that are just being goofy and having fun. You can see the smiles on their faces and it just brightens your day."
The dance will continue to be put on by the Ready, Set, Teach class each year for as long as possible.
"I thought the homecoming dance was really fun," senior Life Skills student Zachary Vickers said. "We want to say thanks for the homecoming dance thanks for letting us go. We really appreciate it."
Leave a Comment
About the Contributor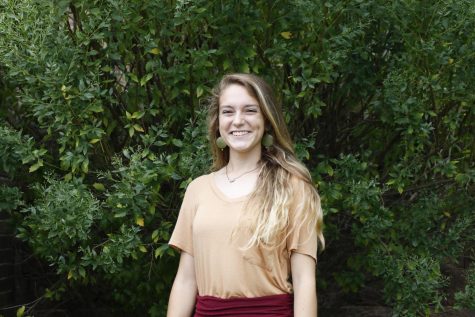 Adrienne Parks, Social Officer
Adrienne is a senior at Lindale High School and the social officer for the Eagle Eye Newspaper Staff. She spends her time as a member of many organizations...