Eagles have soaring start
First school week tournaments and events.
Under the Friday night lights, in the Friday night court, and on a very early Saturday morning, our Lindale student athletes compete for our school. 
"I am very proud of how all of our students performed this first week," athletic director Mike Meador said. "They all fought very hard."
The Lindale Eagle varsity volleyball team started the weekend off with a tournament in Tyler. In this tournament they won 3 matches and lost 2. They beat Chapel Hill, Sabine, and Marshall, but lost to Robert E. Lee and Pleasant Grove.
Later that night, the varsity football team took the field for the home opener. The Kaufman Lions were coming into town, a 3A team that went 10-3 last season. The Eagles fought until the end and came out on top of the Lions with a score of 42-39.
"It was a tough battle that we were definitely determined on winning," Montana Meador said. "It was an adrenaline rush and it made us very excited for the season to come."
The next morning, the Lindale varsity cross country team went to Union Grove for a tournament. Landen Smith-Weerts placed 3rd overall for the girls.
"I'm excited for the year for sports and for academics," Meador said. "I can't wait to watch how our kids perform this year." Overall, this weekend was successful and our kids performed very well.
View Comments (1)
About the Writer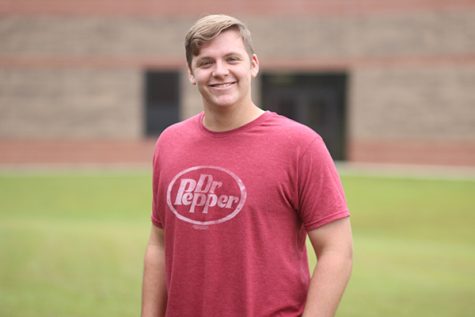 Jacob Butz, Staff Writer
Jacob is a sophomore at Lindale High School that plays on the varsity football team and also plays baseball. He spends his time singing and playing guitar....