Trust your peers
Students participate in Texas Bank and Trust board
   This year Texas Bank and Trust has a student board made up of some of Lindale's seniors. They recognize seniors who have demonstrated academic excellence, leadership and a commitment to community service. These selected seniors meet four times a year to discuss their goals for the bank.
   "Our goal is to help Texas Bank and Trust with their new online banking," senior Bethany Simmons said. "We're making a video about how to use the new app that the bank has and how easy it is to use and how it's just overall better being electronic."
    Being on the board teaches these students about banking in a fun way. The students are all in competition with each other to earn points that the bank gives the students for different things such as wearing a shirt that advertises the bank and giving cans to the food drive.
    "At the last meeting they have an auction where they auction off TVs, microwaves and things like that," senior Graham White said. "So that's really what the points are used for. We get points for posting pictures and using the hashtag #SBOD2015. It helps them advertise."
   The bank has speakers come in from Longveiw to speak at these meetings to teach the students about important things such as budgeting, saving and managing money.  
    "The student board of directors is a learning experience," senior Kaitlyn Wallace said. "But, we also help the bank at the same time. They teach us about budgeting and things like that which is really helpful considering a lot of us are going to go off to college. It's just things every teenage should start learning about."
Leave a Comment
About the Contributor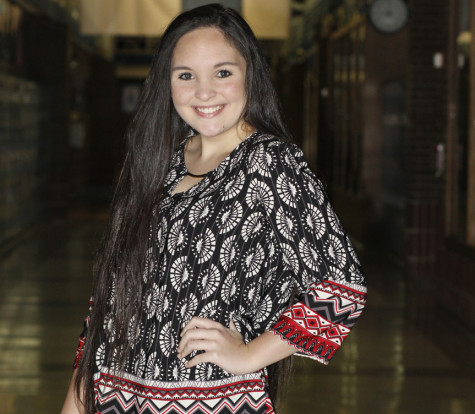 Aubreigh Varias, Business Manager
Aubreigh is a senior and a second year staff member. She is taking TJC classes this year along with being a member of the Ready, Set, Teach program. She...