Oh, the places….Part 2
A followup on graduation with MORE pictures
The class of 2015 graduated last night at Eagle Stadium. More than 230 seniors walked across the stage and received their diplomas.
"I'm excited," senior Hannah Hamilton said. "I'm ready to start the next chapter of my life."
Now the graduating class has the responsibility of deciding what to do now that they are done with high school. A survey sent out to the graduating class found that 97.3% of people who responded are going to college.
"It's about time," senior Cody Gustafson said. "For 13 years we've been waking up at 7 every morning and sitting through class looking forward to graduation. I'm ready to move on with my life."
Results of the survey show that the majority of the seniors who responded are headed to TJC in the fall to start off their college careers. However, many different colleges from all over were represented in the responses, such as UT Austin, Mississippi State University, Montana State University, and the University of Washington.
"It's kind of scary," senior Laura Thompson said. "We're starting a new chapter in our lives and it's a lot to take in."
Leave a Comment
About the Contributor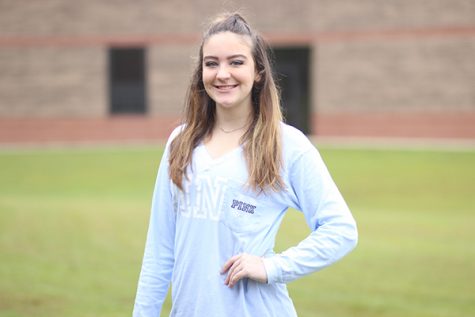 Kelsey Crews, Editor in Chief (Fall)
Kelsey is a senior who plays volleyball and competes in high jump. This is her third year to be on the newspaper staff. She is considering completing a...