From football to opera
Student athlete excels in both music and sports
He stands on the stage, shifting nervously, feeling exposed to so many people. He raises the microphone to his face, slowly starting the first few notes. His confidence rises as the song does, both crescendoing up into the highest note. Singing the song to its completion, sophomore Billy Finley waits for the response. He smiles at the reaction. He never thought this was what his new school would be like.
Finley plans to join the LHS choir next year to compete in opera singing. He moved to Lindale from Missouri this year, and performed in the LHS talent show in April.
"It was nerve wracking at first, but [StuCo sponsor Pam Price] kept pushing me to perform and I was like 'I might as well do it, it won't hurt'," Finley said. "And then, when I did it, the reaction on everybody's face and the audience going crazy gave me confidence. It felt good."
In Missouri, Finley competed in singing and performed at the state level, earning a one – the highest rating. He is already working on the song he hopes to use for competition next year.
"I've been competing for going on two years now," Finley said. "Last year, my music teacher in Missouri heard me singing in the hallway and she told me I should try out for the choir. So, I just kept going with it."
Finley began singing for fun when he was 10-years-old. In addition to singing, he is also involved in football, track and basketball.
"Singing at church is how I got so comfortable singing in front of people," Finley said. "I plan on making a career out of opera singing."
Finley has become recognized at LHS as "The Kid Who Sings Opera". In addition to performing at the talent show, Coach Mike Meador had Finley perform for the football players during 7th period.
"Its made the transition really easy and I've made a lot of friends really fast," Finley said.  "It feels good because I just moved here and people I don't even know want to meet me."
Leave a Comment
About the Contributor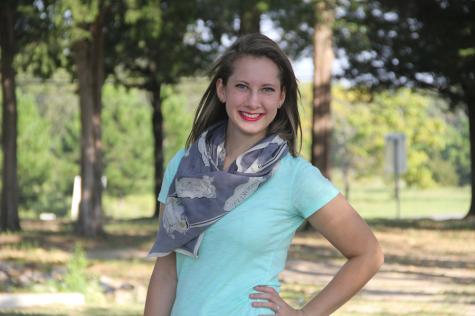 Lily Hering, Managing Editor
Lily Hering is a senior and the managing editor of The Eagle Eye. Lily is a state champion in UIL journalism, and she also participates in soccer, NHS,...