Lindale debate team: arguably the best
Student debaters win state championship
Junior Alec Ramsey and sophomore Jonas Thrasher-Evers placed first in the UIL state meet for cross examination debate, with Thrasher-Evers receiving top speaker at the tournament and Ramsey being awarded second speaker. Seniors Barron Wolter and Cody Gustafson brought home a bronze medal.
"The team we were going against was very prestigious, so I was really surprised we won," Thrasher-Evers said. "It feels great to bring the trophy home for our school and the debate program."
The four spent three weeks at University of Texas at Austin for debate camp, where 12 hours each day were dedicated to researching, listening to lectures and conducting practice rounds. During the first semester they would spend an average of two and a half hours after school preparing in addition to the fifty minute debate class.
"Winning a state championship is nice, but it doesn't come anywhere close to seeing student that you love accomplish that feat for themselves," debate coach Rory McKenzie said. "These four are brothers, created out of love and a shared fondness of this amazing activity."
As the state tournament ended, Ramsey and Thrasher-Evers moved from the oceans topic they will debate at nationals in June to the domestic surveillance topic they will be debating during the 2015-2016 school year. As of now, their preparations consist of studying books centered around sexuality, race and gender, as well as literature primarily focused on legalism, reformism, biopolitics, necropolitics and sovereignty.
"Debate has given me a voice, and allowed me to take a stance on controversial issues without being judged," Ramsey said. "It's also allowed me to forge meaningful relationships along with the ability to have positive educational discussions."
Leave a Comment
About the Contributor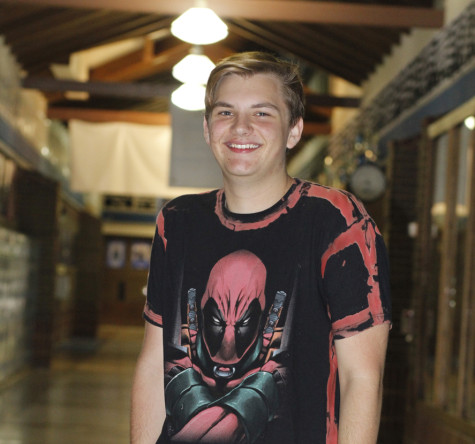 Lucas Bonds, Photo/Video Editor
Lucas is a senior at Lindale High School and second year Eagle Eye staff member. He loves music, games, and spending time with friends. He is a squad leader...