Speaking at State
Senior debater Cody Gustafson wins again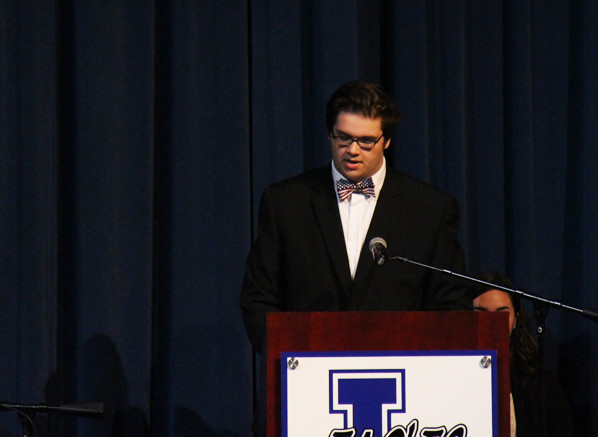 The room is quiet, save the one loud, clear voice ringing through the air. He stands at the podium in front of an entire room of people, giving a speech he knows like the back of his hand. All eyes are on him, and all ears are tuned in to his words. He is nervous, but exudes confidence. The judges eye him with their cold gazes, but he doesn't falter. He delivers his speech and answers many questions before grabbing his placard and sitting back down in his chair.
Senior debate student Cody Gustafson competed Jan 13 and won 8th place at the state level in congressional debate. It is the second year that congressional debate has been recognized as a UIL event, and Gustafson placed eighth at the second annual state competition held in Austin, Texas.
"It was my second time to compete [at State]," Gustafson said. "I've been a part of it for the two years that it's actually been a thing. It was really neat to be in the finals chamber."
Cody has been in debate for three years, and he predominantly competes in policy debate with his partner, Barron Wolter. Cody also competes in Extemporaneous Speaking, Prose and Poetry.
"Cody just understands debate in a different way than a lot of people," debate coach Rory McKenzie said. "He takes a very technical knowledge of debate which is helpful because it allows him to go a bit deeper into some of the arguments than most debaters will."
Policy district, NSDA district, and the National Debate Coaches Association Championship are just a few of the competitions Cody plans on competing in next. He also plans on continuing to be involved in debate in college.
"Debate has helped me think quicker on my feet and be able to come up with solutions to problems a whole lot faster," Gustafson said. "It has really taught me about how key discourse is and how what you say matters more than you could ever imagine."
Leave a Comment
About the Contributor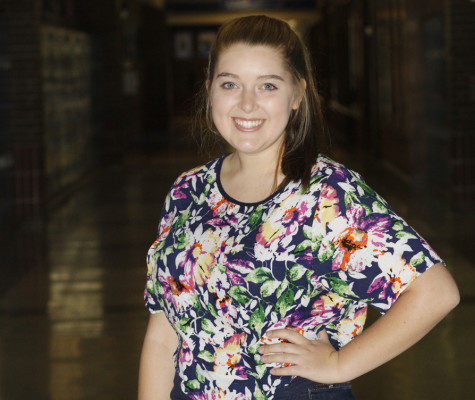 Emma Johnsen, Managing Editor
Emma is a senior at LHS and a third-year staff member for the Eagle Eye. She enjoys debate, theater, playing the trumpet, vegan food, and taking selfies...