RealEdge Realty presents Act IV
Students perform in local showcase of talents to raise money for education
The fourth annual showcase of student talent, Act IV, was held November 15 in the Performing Arts Center. Sponsored this year by RealEdge Realty, students of various ages performed for the community.
"The idea behind Act IV is to give a showcase of all the wonderful talents our students have," Superintendent Stan Surratt said. "It's just another way our students get to show off their wonderful talents."
Over 20 students auditioned to showing off their abilities. The LHS band, Starsteppers, LHS and LJH theatre programs, Keri's Dance Factory's "Party Dancers", cloggers Emilee and Bailee DeWolfe, and musical group of Carter Colvin, Mason Hilton and Brady Smith performed as group acts. KDF's elite cloggers rounded out the evening with a rousing clog routine. Solo acts included Priscilla Sosa, Maiyah Sims, Whitney Bacon, Macy Dot Neal, Katie Moore, Bailey Enloe, Rebecca Richardson and Jamie Stephens.
"We had a lot of different acts with some extraordinary kids," Act IV director Neda Morrow said. "From the entertainers to the crew who worked behind the scenes, the amount of talent of LISD students was impressive. I am so proud of how hard everyone worked to make this event a success.
Macy Dot Neal's performance of "One Day at A Time" was dedicated to firefighter Joe Yeakley and the community that came together to support him during his recovery. In a surprise appearance, Joe and Denise Yeakley came on stage to greet the crowd as masters of ceremonies Emma Johnsen and Griffon James read a note of thanks to the community.
"When he came out it was really surprising" junior Kaitlyn Wallace said. It had an emotional impact on the audience. Everyone immediately rose to their feet and you could tell that the whole atmosphere was that of joy at seeing Mr. Yeakley doing so well in his recovery. It brought tears to my eyes."
The student showcase is put on by the LISD Education Foundation each year and raised $14, 164 for classroom projects and educational tools. It is also an opportunity for the many talents of LISD students to be shared.
"I am so proud and thankful of the hard work from our LISD students, staff and faculty members who spent countless hours rehearsing for this night," Communications Director, Lauren Loyless, said. "I know that without the dedication and support from our Lindale community, sponsors and the Lindale ISD Education Foundation board members, this night would not have been possible."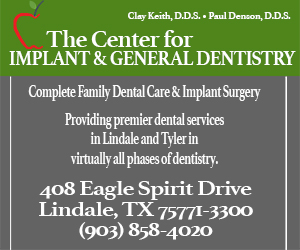 Leave a Comment
About the Contributor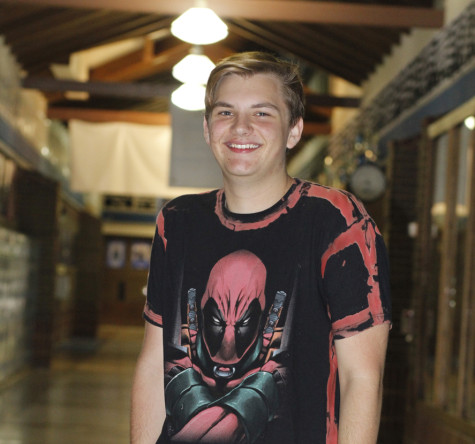 Lucas Bonds, Photo/Video Editor
Lucas is a senior at Lindale High School and second year Eagle Eye staff member. He loves music, games, and spending time with friends. He is a squad leader...