Flying high at Sky Ranch
Student Council works on building teamwork
She holds tightly onto the ropes of the obstacle course, dangling high up in the air. She's usually very brave, but when she feels like she's about to fall she begins to doubt herself. Then she hears her teammates giving her words of encouragement from the ground. She closes her eyes and takes a deep breath.
The Lindale High School Student Council, made up of 50 students, went to Sky Ranch September 15 for bonding and leadership exercises.
"Student Council's goal is to help the students and make school more fun, that way it's not just all about learning," StuCo President Hannah Hamilton said. "We do nothing but try to better the school."
Student Council went to Sky Ranch to also come up with a game plan about what they are going to do this year and to improve their leadership skills.
"Sky Ranch is a beautiful place where you learn to motivate the people around you," Vice President Brittany Brown said. "You learn how to be a part of a team and how to encourage and inspire everyone."
Sandy Meyers, who went on the trip with the group, believes Sky Ranch was a success. The kids learned that with motivation from teammates you can dig deep within yourself and find the strength to do things you didn't think you could do.
"My favorite activity we did while we were at Sky Ranch was the canoes," Hamilton said. "It was an activity where you weren't on your own. It really required teamwork and working together which is the reason we went there in the first place."
Leave a Comment
About the Contributor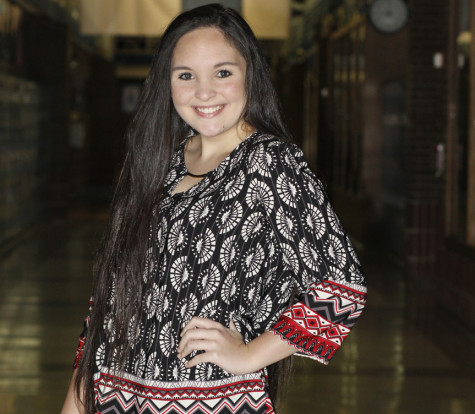 Aubreigh Varias, Business Manager
Aubreigh is a senior and a second year staff member. She is taking TJC classes this year along with being a member of the Ready, Set, Teach program. She...