On a high note
Spotlight on head drum major Katie Phinny
She walks out onto the stage, the lights shining in her face. Except this is no normal stage and no normal performance. Her adrenaline is rushing as she gets ready to do what she does best–lead the Pride of Lindale in a marching drill.
Head drum major Katie Phinny is one of four drum majors for the LHS band who help lead the band during marching drills and performances.
"Whenever I got the position, I was obviously excited," Phinny said. "But, I knew when I was appointed that I had really big shoes to fill from the previous head drum majors."
Head drum major is the highest student-filled position in the LHS band program. This is Phinny's second year as a drum major.
"It wasn't necessarily about picking Katie – she earned the spot," band director Steven Moore said. "She has served a year as a drum major already, so she already had leadership experience. With her personality, her leadership skills – she earned the position."
In addition to being the head drum major, Phinny is also one of the squad leaders for the clarinet section. It is their job to teach their squads fundamentals of marching and listen to squad members play off music.
"Katie is fantastic – she has established herself as the leader and she is very positive," Moore said. "She is that leader that you know she's in charge, and you listen to her. She doesn't have to be forceful to get anything done."
The band practices every morning from 7:50 to 8:45. They also practice on Monday evenings from 6:30 to 8:30, and on Wednesdays afternoons from 3:30 to 5:00.
"The drum majors just try to lead the band in the right direction," Phinny said. "This year we have a bigger band than any other year, and we're finally learning how to move this big group in an organized way."
Band members stay after school every Friday to get ready to perform at football games. Members must return their uniforms and help put back instruments before being allowed to leave at about 11:30.
"Whenever we are warming up at games, I give myself a little pep talk and pump myself up to get focused and in my zone," Phinny said. "It's exciting for me and it gets my adrenaline rushing. I like performing in big crowds, so it's become second nature to me."
About the Contributors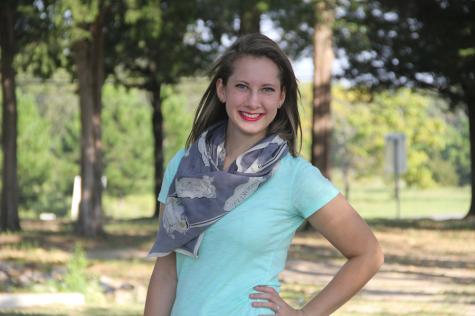 Lily Hering, Managing Editor
Lily Hering is a senior and the managing editor of The Eagle Eye. Lily is a state champion in UIL journalism, and she also participates in soccer, NHS,...