"Encanto" Review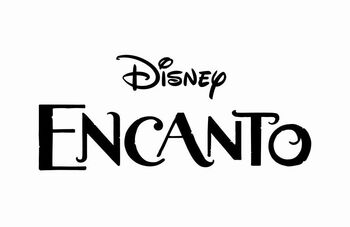 "Encanto" shares the story of the magical Madrigal family and takes place in Colombia. The film explores themes of  generational trauma, colonization, and Colombian culture. 
At the beginning of the movie, the viewer is welcomed with an upbeat song that introduces the members of the family Madrigal. Seemingly each family member possesses a certain superpower, which they know as "gifts," that is incorporated into helping the town they live in. The song is sung by the main character, Mirabel. Mirabel, coincidentally, does not have a gift. Due to this, Abuela Alma, the head of the household, is harsh on Mirabel and leaves her out of many family experiences.
Luisa, the oldest sister of the Madrigal family, has a gift of extraordinary strength. In her feature song, "Surface Pressure", she explores how she feels obligated to carry the weight of the family and the entire town. In the song she says "give it to your sister and never wonder if the same kind of pressure would pull you under", which speaks true to older sisters in many families. Often, the older sisters are raised to be equipped to take care of younger siblings, placing an enormous amount of pressure onto their shoulders. "Encanto" properly exhibits this problem in a meaningful way, opening up a new type of representation for Hispanic families.
A big theme explored in this film is that of colonization. In fact, near the beginning of the film, the viewer is told the story of why Abuela is in the position she's in. She and her husband, Abuelo , are leading a group of Colombian's through a treacherous journey after their village was taken by white colonizers. Abuelo Pedro is unfortunately killed in the process, leaving Abuela with two babies to carry. But, when he dies, she is supplied with a magical candle that created the house the family Madrigal lives in. The house, La Casita, has a mind of its own and helps the family live and support the village. This storyline showcases the strength that Hispanic families have had to develop whenever they are robbed of their lives and homes from colonizers.
Finally, it should be noted that this movie takes place in Colombia, meaning it incorporates an abundance of Colombian culture. For example, Mirabel's mother, Julieta, has a gift where she can heal through food. This is symbolic of how Hispanic culture heavily surrounds food, which is often used in order to heal people not only metaphorically but also physically. 
"Encanto", in my opinion, was a very eye-opening and amazing film. It provided much needed representation for Hispanic culture, and is probably one of Disney's best films made.