Surratt Named Region 7 Superintendent of the Year
Lindale ISD's Surratt Named Region 7 ESC's Superintendent of the Year
FOR IMMEDIATE RELEASE
KILGORE, TEXAS—Lindale ISD Superintendent Stan Surratt was recently named as the Region 7 Education Service Center Superintendent of the Year and will serve as the regional representative in the Texas Association of School Boards (TASB) statewide program.
"It's an honor to be selected as the Region 7 Superintendent of the Year," said Surratt. "This honor is a great tribute to the Lindale Independent School District, and the wonderful work and success of the teachers, students, and staff."
The Superintendent of the Year (SOTY) award program has honored outstanding Texas administrators since 1984 based on leadership in areas such as student performance, administration and school climate, school board and superintendent relations, school improvement, school and community relations, and management of finances, facilities, instruction, students and personnel.
"Region 7's 106 districts and charter schools are blessed with wonderful leaders like Mr. Surratt who put the education and overall success of our students first," said Region 7 ESC Executive Director Elizabeth Abernethy. "In his 15 years as a superintendent, Mr. Surratt has continued to show exemplary leadership skills and his dedication to the education of the students he serves, as well as to the support of his staff. We are proud for him to represent Region 7 at the state."
In addition to feeling honored at being selected as the 2014 Region 7 ESC Superintendent of the Year (SOTY), Surratt said he thinks this program helps promote an overall positive perspective on public education.
"It's paramount in today's world to encourage others to do right, and honoring those that have shown exceptional leadership and success in their districts is a great way to stimulate positive conversations about the future of public schools," said Surratt. "Programs like the SOTY program inspire administrators across the state to strive for excellence."
Surratt took the helm at Lindale ISD in 2007 after a 21-year stint in Fruitvale ISD as math teacher and coach (1986-1992), principal (1992-1999), and superintendent (1999-2007).
"I was fortunate to begin my administrative career at a small, 1A school district," Surratt said of his first eight years of serving as a superintendent at Fruitvale ISD. "I truly believe my time there helped shape me into the superintendent I am today. As a superintendent of a smaller district, it was imperative for me to have direct knowledge of all aspects of the school system from transportation and staffing to curriculum and finance. Becoming aware of each part of the district's operations allowed me to have a better understanding of the specific needs of our public schools, which help me make more informed decisions that will truly benefit those I serve."
During his seven-year tenure at Lindale, he has helped lead the district to numerous achievements including steady financial strength, the passing of the district's largest bond election in history ($42.3 million in 2009), continuous Exemplary state ratings for all campuses, and successful tax ratifications in 2008 and 2013, to name a few.
In regard to helping Lindale ISD achieve financial success and stability over the last seven years, Surratt said the district's director of finance does an excellent job working with the school board, administrative staff, and employees to ensure the district continues moving in a positive direction. Additionally, Surratt said working with the community can help a district maintain financial success.
"As a district, being financially sound is crucial at a time when state funding often wavers and unfunded mandates are common," Surratt said. "I believe if you work hard to educate the community, address their concerns, and work together, you can achieve great things as a group. Working as a community and having an open line of communication were key factors in our ability to pass the largest bond package in school history. I have found maintaining financial stability is about continually evaluating where your financial resources are being allocated and how district funds can best benefit our faculty and the students we serve."
Surratt also played an integral role in ensuring every seventh grade student in the district received an iPad as part of the iPad Rollout Program he helped implement, which is just one part of a multi-step process in ensuring every student has an iPad and access to the tools they need to be college- and career-ready in the 21st Century.
"This is an exciting time for the students of Lindale ISD. With the help of the Lindale community and the passing of the 2013 Tax Ratification Election (TRE), Lindale students and teachers have more technology than ever before," he said. "This technology will better engage students in their lessons and improve instruction. The district is already seeing tremendous benefits through the implementation of the iPad Rollout including improvements in literacy, student engagement, and test scores."
Placing importance and value on school board-superintendent relations and school-community relations is also key to success for public schools, both of which Surratt says he has been able to achieve at Lindale ISD.
"I have been blessed with a very supportive school board. We truly have a Team of Eight approach," he said. "Much of the district's success is due to the vision and support of the Lindale ISD Board of Trustees. As a leader, I believe you have to learn to be a servant first by showing others you truly care about their concerns and viewpoints and continue to educate your board and community on the pressing issues in your district. When the school board and the community are engaged, big accomplishments can take place."
In order to help make the school board more aware of successes and needs among the schools and their organizations, Surratt implemented the Spotlight Program in which reports and presentations are given by students at regular school board meetings.
"His expertise in matters large and small was no doubt born from the necessity of being knowledgeable on everything from school finance to curriculum," explained Lindale ISD Board President Matt Watts. "He has not only demonstrated his proficiency in the day-to-day administration of the district, but he has also been responsive to the board's desire to grow our school's reputation for excellence."
In 2010, the Lindale ISD school board received the TASB Honor Board award for Region 7. Surratt has also received numerous other awards and recognitions including the 2011 Service to Education Award from Dallas Baptist University, recognition by the Texas Education Agency in their Best Practices Clearinghouse in 2011, and the 2010 Lindale Citizen of the Year Award by the Lindale Chamber of Commerce. Surratt also served in other leadership roles including in his election to the Commissioner of Education Cabinet to represent Region 7 schools in 2013, in his appointment to the Board of Directors of the Texas Taxpayer Student Fairness Coalition in 2012, and in the establishment of the Lindale Boys and Girls Program in 2010.
Surratt said he attributes his ability to help school districts achieve success to the people he has had the opportunity to work with during his 29 years in education, as well as to empowering his staff and students.
"I have been blessed my entire life, and I have enjoyed every single part of this journey," Surratt said. "I have been fortunate to work with so many wonderful educators, administrators, and school personnel. I truly believe valuing people for who they are and believing in them is crucial to being a successful leader in a district. I think it's most important to put others and their needs before your own, and to realize the biggest impact you can have on the community is through leading by example."
The state committee will interview regional winners in Austin on August 22-23 and select five state finalists. The Superintendent of the Year will be announced September 26 at the TASA/TASB Convention in Dallas. For more information about the state SOTY program or TASB, please visit www.tasb.org.
About Region 7 Education Service Center
Region 7 ESC is committed to district, charter and student success by providing quality programs and services that meet or exceed customer expectations. One of 20 regional education service centers statewide, Region 7 ESC participates in the planning development, coordination, implementation and evaluation of innovative educational programs for 96 school districts and 10 charter schools in the counties of Anderson, Angelina, Cherokee, Gregg, Harrison, Henderson, Nacogdoches, Rains, Rusk, Sabine, San Augustine, Shelby, Smith, Panola, Upshur, Van Zandt and Wood.
MEDIA CONTACT: ASHLEY HOLT PATTERSON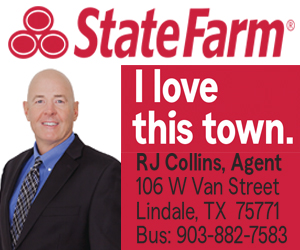 Leave a Comment