Featured Faces: Hayden Rogers
Name: Hayden Rogers
Grade: 10th
What I enjoy doing: I enjoy the outdoors so like camping and stuff like that.
What makes me unique: Something that makes me unique are my eyes because on certain days if I wear dark color my eyes turn grey but on other days they are baby blue.
Talents: Some of my talents are singing and painting
Future plans: In the future I want to do something in law enforcement
What's on my TV: I like watching shows like tiny houses or going RV
Favorite movies: My favorite movies are soul surfer, good burger and the little mermaid
Favorite music: My favorite music is either country or Christian
Favorite website or social media: YouTube
Superstitions/Phobias: I am scared of Ferris wheels
Worst habit: I'm not good at doing one test at a time. I will start one thing and I'll remember something in the middle of it and will start something else.
I would love to trade places for a day with: Matthew West
Favorite meal: Ribs or enchiladas
Favorite drink: Root beer or sweet tea
Talent I would most like to have: I would like to be able to dance
Favorite celebrity: Matthew West or Carrie Underwood
My hero: My grandparents
Hobbies or interests: I like playing volleyball and softball I also enjoy painting and singing in my church choir
About the Writer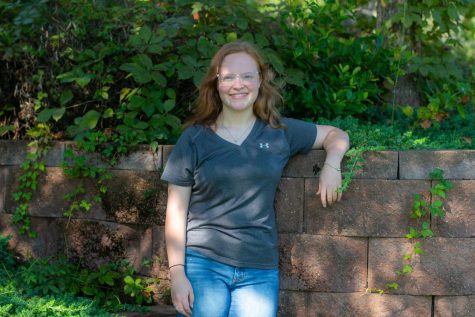 Marlee Sorrells, Editor-in-Chief
Marlee is a senior at Lindale High School and she is the editor-in chief as a third year member of the Eagle Eye staff. She is a member of the band, where...