Featured Faces: Ivy Brackeen
Name: Ivy Brackeen
Grade: 11th
Extracurriculars: None at the moment, but I'm interested in art club
What I enjoy doing: I enjoy doing crafts like knitting, making collages, and drawing
What makes me unique: I think my fashion taste is pretty unique at times and I find joy in little Knick knacks
Talents: I can get pretty decent at art and I'm not afraid to try different mediums.
Future plans: I want to (try to) do something with ASL, maybe be a teacher
What's on my TV: The Office, New Girl, and The Good Place
What I drive: A bike (I did before it was stolen😔)
Favorite movies: Beetlejuice, Coraline, Scott Pilgrim vs The World
Favorite music: Categories: indie pop, rock, everything but country
Favorite website or social media: Instagram and Famous Birthdays
Superstitions/Phobias: That there is always a bug in my drink (I don't trust milk)
Worst habit: Procrastinating
I would love to trade places for a day with: A dog
First job: I have no idea, probably going to be a fast food place
Favorite meal: Spaghetti and garlic bread
Favorite drink:Starbucks Pink Drink
Talent I would most like to have: Juggling, it's so cool but I'm not coordinated enough
Favorite celebrity:John Mulaney
My hero: My mom, she's the best
Hobbies or interests: Knitting, embroidery, drawing, making earrings, dressing up for no reason
About the Writer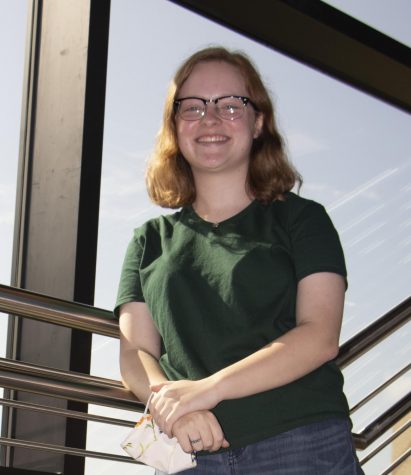 Marlee Sorrells, Editor-in-Chief
Marlee is a junior at Lindale High School and she is the editor-in chief as a second year member of the Eagle Eye staff. She is a member of the band, where...