Fugitive Sightings Send High School Into "Lockout"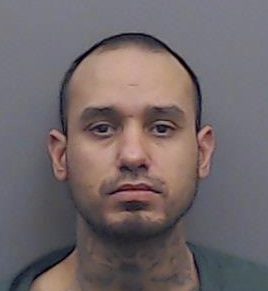 John Park, Managing Editor of News and Feature
April 8, 2021
The fugitive at the center of a manhunt in Smith County turned himself in March 15. The high school was put into "Lockout" that morning after the fugitive was sighted around the community. Students went to classes as usual, but no one was allowed to enter or exit the building.
"Our community, students and staff did a great job during our lockout," Lindale ISD Police Chief Joey King said. "I am very proud of how well everyone responded to this difficult situation."
The suspect was Samuel Salas,  a 34 year old Hispanic male, who allegedly shot a female in the face with a handgun while traveling in a vehicle in the FM 2710 area in Smith County March 12. Salas also attempted to rob a home on Shannon Drive near Lindale, but the homeowner was armed and Salas fled.
"In the event of an emergency such as [these], the public should monitor local news media for status updates, remain indoors if possible and report any suspicious activity to law enforcement," King said.
During the lockout, students were kept inside the main building, all exterior doors were locked, and visitors were not allowed inside the building.
"[In situations like these] listen to [your] local law enforcement request about how to keep [yourself] safe as well as not trying to take the law into your own hands because we want them not to endanger themselves," Officer Neil DeWolfe said. "While there were several sightings in the 2710 area and near the school of Mr. Salas, several Law Enforcement agencies (City, County, State, LISD PD) all worked together to keep the community safe."