Debate Students Compete in State Congressional Meet
Joshua Smith, Managing Editor of Entertainment and Editorials
March 1, 2021
On February 14, seniors Joshua Smith and Zachary Jones as well as junior George Bond competed in the virtual UIL 4A state Congressional Debate meet. Bond advanced to finals, where he competed on February 22. 
"Seeing George compete at such a high level as a junior gives me a lot of promise for this year," speech and debate coach Rory Mckenzie said. "This year is weird and a lot more of our students would be a lot more motivated if they could compete more traditionally, but seeing as he has another year, we hope to see him in finals again." 
The contest was originally scheduled to occur on February 13-15 at La Vernia High School. Not only was it changed insofar as the in-person competition was cancelled, but finals were delayed because of inclement weather. 
"Because there was a lot of uncertainty with this contest this year, following a delay and a change to competing virtually, it shows a lot of willpower and hard work on [Bond's] part to roll with the punches the way that he did," McKenzie said.
After the schedule was suspended on February 13, there was a lot of speculation as to when speech and debate coordinators would re-convene for the finals of the competition. It gave students time to focus on the items of debate and to get through the snowstorm that went through Texas. 
"I'm really glad that I got to compete in the final round of competition even though we all got snowed and a lot of people across the state were struggling with internet access," Bond said. "Just being able to compete at the highest level in the state is a huge honor and I am hopeful that I can do it again next year."
About the Contributor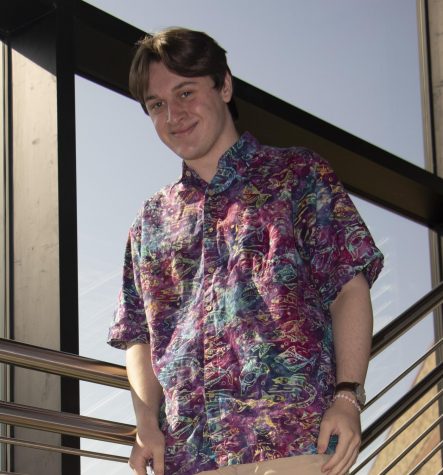 Joshua Smith, Managing Editor of Entertainment and Editorials
Joshua is a senior at Lindale High School and is the managing editor of technology for the Eagle Eye staff. He is also a fourth year member of the Lindale...