Featured Face: Brandon Burckel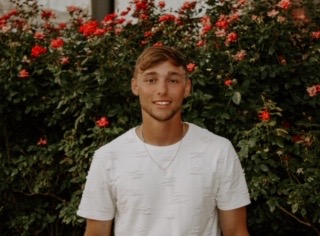 Sam Lee, Assistant Editor of Photography/Tech
February 5, 2021
Name: Brandon Burckel
Grade: 12th
Extracurriculars: Baseball and golf
What I enjoy doing: Working out and playing video games
What makes me unique: I am a winner. No matter what I am faced with there is no doubt I will do my best to win.
Talents: I am very gifted athletically.
Future plans: I am going to try and play professional baseball. If not I would like to become a coach.
What's on my TV: Rick and Morty
What I drive: 2001 Toyota Avalon
Favorite movies: Avengers: Endgame, Grown-Ups, Ready Player One.
Favorite music: Rap and Country
Favorite website or social media: Youtube
Superstitions: I do not like to feel trapped in a small space
Worst habit: Tend to find an easy way to do something.
I would love to trade places for a day with: Mike Trout
First job: Spraying Hydromulch and laid sod.
Favorite meal: Caniac combo
Favorite drink: Lemonade and Powerade mixed
Talent I would most like to have: I wish I could dance
Favorite celebrity: Adam Sandler
My hero: Albert Pujols
Hobbies or interests: Golf, working out, fantasy sports, baseball.
Bucket list: I have so many