Journalism Students Take Home Awards at MRC Meet
Joshua Smith, Managing Editor of Entertainment and Editorials
December 20, 2020
Recently,  results from the MRC Enterprises UIL journalism competition were returned. 220 entries from 13 schools competed in the competition, with students from Lindale placing in feature, news, headline, and editorial writing. 
"MRC is a company that produces a contest that allows students to test and do their writing here at home and then we submit electronically," journalism coach Neda Morrow said. "We will probably be doing another MRC contest and other online competitions similar to it throughout the spring." 
Even though students from Lindale placed in four out of the five events offered, we took home four out of six places in feature writing. This and editorial writing were the most successful events at this particular meet, with two placing in that event with one honorable mention. 
"Feature writing is where we write a story in a more [narrative-focused] style," junior Marlee Sorrells said. "I personally love feature writing because I can be more creative and tell a story. Features also tend to have very interesting prompts [that are] emotional enough that it was able to tell [their] own story." 
Because of COVID-19 restrictions, journalism contests have been primarily online during the fall 2020 semester. This is a new norm that students aren't used to, but are quickly becoming accustomed to it as times evolve. 
"Online competitions are both new and familiar at the same time," junior Vivian Lehmann said. "In past years, we would have virtual competitions occasionally, but most of our events would be in-person. That has been the biggest change, besides the lower amount of competitions."
Given the success that was had at this event that hosted schools throughout the state, there is a lot to look forward to in the spring semester. Not only will their writing only get better with practice, but as UIL District comes closer, so will the amount of preparation increase. 
"I am very excited about how hard the journalism team  works and the fact that they won multiple awards at the MRC," Morrow said.  "The only way for journalists to prepare [for UIL District] is to write and compete. Invitationals is the number one way that we prepare."
Placing at the meet were:
HEADLINE–JOHN PARK, 3RD; JESIKA MILLER–HONORABLE MENTION
EDITORIAL–JESIKA MILLER–2ND, VIVI LEHMANN–3RD, LIAN BOONE–HONORABLE MENTION
FEATURE–VIVI LEHMANN–1ST, JESIKA MILLER–2ND, LIAN BOONE–5TH, MARLEE SORRELLS–6TH
NEWS–KYLIE HESTER–1ST, JOHN PARK–2ND
About the Contributor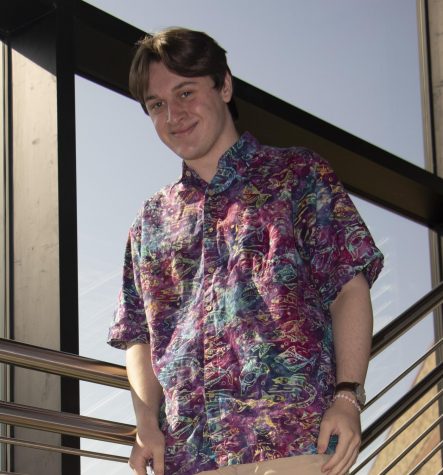 Joshua Smith, Managing Editor of Entertainment and Editorials
Joshua is a senior at Lindale High School and is the managing editor of technology for the Eagle Eye staff. He is also a fourth year member of the Lindale...