Grand grants
LHS staff, classes receive money for projects
The Lindale ISD Education Foundation awarded a total of $9,447.34 on March 25 to Lindale High School alone. The money will fund hands-on projects in the physics, Spanish and administration departments at LHS.
"It is always wonderful to see the joy and excitement on the faces of teachers when we tell them their grant has been awarded," said LISD Education Foundation Board President Wayne Fletcher. "We had so many innovative applications this year and we had the challenging task of making the decisions regarding funding. The grants are made possible through the incredible generosity of our donors, and we hope to continue to increase the amount we award each year."
The Lindale ISD Education Foundation is a district-based organization that provides funds for classroom projects and programs not funded or under-funded by the district's operating budget. Projects selected for funding are rated on a number of criteria including the innovation of the project.
"A lot of our grants focused on the latest technology and tools to give students a more hands-on experience in the classroom," said Holley Snow, Executive Director of the LISD Education Foundation. "As a foundation, we are grateful to be able to fund so many innovative projects that will truly help our students excel beyond the schoolroom."
The Spanish department received $933 for their project "Putting the Whole World In Their Hands". The money will purchase 60 headsets for students to use when practicing verbal and listening skills.
"We have needed these materials since the beginning," Spanish department head Nancy Bernard said. "We had headsets, but with the upgrade in our computers the current headsets don't work. With the new headsets, we'll have access to a language lab that we've not had in years."
Physics teachers will use the $3,514.34 that they were given to buy additional lab equipment that Pre-AP and AP Physics classes will use when they study motion. The equipment will better help students understand the concepts behind motion and how the graphs, formulas and concepts all fit together.
"We study motion in the first semester to help kids understand the fundamentals early on in the year," physics teacher Duane Walton said. "That knowledge helps students with the other things they learn the rest of the year. We're just so grateful that the foundation is so generous to provide the students with access to hands-on activities in the lab."
Leave a Comment
About the Contributor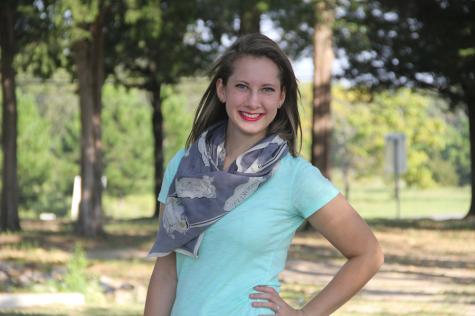 Lily Hering, Managing Editor
Lily Hering is a senior and the managing editor of The Eagle Eye. Lily is a state champion in UIL journalism, and she also participates in soccer, NHS,...