Medals of honor
UIL academic team advances to regionals
The UIL Academic Team won the 16AAAA District Championship on March 25. Regionals will be held at UT Arlington in May. Among those advancing include the entire Journalism UIL team and the Computer Science team that both won 1st place overall. Students will also be advancing toRegionals individually. 

"I like to test my skills and see all the hard work come into fruition when I get a medal," journalism team member, Bethany Thompson said. "I am very excited about regionals because there is more competition and it's a chance for me to go to state for the first time."
Ms. English teaches UIL Computer Applications and Computer Science. At competition, the students are given 12 problems to program to run a certain output. The team successfully programmed five of the programs.
"They did a great job and dominated the competition," English said. "It's extremely difficult because the competition requires the students to use problem-solving skills, math skill and lots of programming concepts."
The entire Computer Applications team will be advancing to regional. Those advancing include Ryan Clayton who placed first, Deanna Grimes who placed third and Noah Clayton who placed fourth. Their event involves the Microsoft Office Suite, Word, Excel and Access databases.
"The competition is very involved; students have 30 minutes to take the test and they have to apply very advanced skills in all three applications to produce two printouts," English said. "These students will definitely need these skills throughout their college experience and I am very excited about this win."
Those advancing to Regionals includes Ryan Clayton in Computer Applications and Computer Science, Deanna Grimes in Computer Apps, Gavin Downing in Calculator Applications, Barron Wolter in Current Events and Persuasive Speaking, Daniel Gerthe in Computer Science, Brian Whipkey in Computer Science, Noah Clayton in Computer Science, Jessie Elliott in Editorial, Feature, News and Headline, Bethany Thompson in Editorial,  Lily Hering in Feature, Headline, News Writing, Brenton Browne in LD and Informative Speaking, Peyton Cooley in Informative Speaking, Mary Gray in Informative Speaking, Cody Gustafson in Persuasive Speaking and Prose, Logan Herrera in  LD debate, Lacy Bond in Prose, Dylan Bacon in Ready Writing, Tyler Clark in spelling and Maggie Pierce in Literary Criticism and Poetry.
Leave a Comment
About the Contributor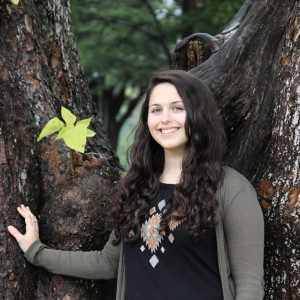 NIkki O'Connor, Editor
Newspaper editor Nikki O'Connor is a third-year staffer for the Lindale Eagle Eye. You can find her exploring the outdoors, kayaking or baking tasty...