Cultural Spotlight: Dolsot Bibimbap, A Korean Culinary Delight
Sam Lee, Assistant Editor of Photography/Tech
April 29, 2020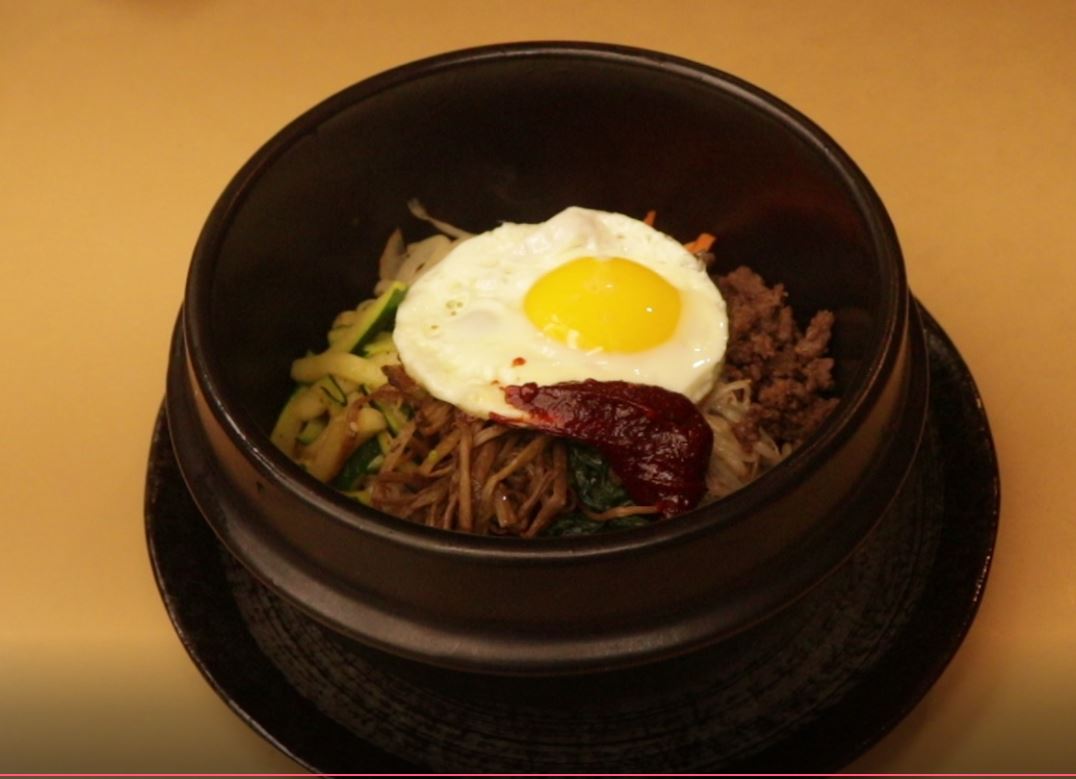 Dolsot Bibimbap is an important dish in our family due to the fact that is only served on special occasions. It's not because it is hard to make, it is because that is how we reserved this dish in our family. One time I was helping my mother prepare the dish at the age of 8 and this was the first time I have encountered Dolsot Bibimbap. Clueless, I get ready to eat and grab the scorching bowl. At that moment I realized that was not a good idea. Luckily, the pain was made up by the delicious dish that my mother had made and the pain was forgotten. Since I live outside of Korea, there is not a lot of exposure to the Korean culture where I live. So one of the ways I am able to experience Korean Culture is the food served at my house. This allows me to connect with my culture from almost 7000 miles across the world.
The exact origin for Dolsot Bibimbap is unknown. It was first recorded as in the history book Historical Notes of Gijae by the Joseon scholar Bak Dong-ryang (1569-1635). The first known recipe for bibimbap is found in the Siuijeonseo, an anonymous cookbook from the late 19th century. The late 20th century brought about the globalization of the Korean culture, traditions, and food to many areas of the world with many restaurant chains being opened up in various international airports that encourage the sale of bibimbap.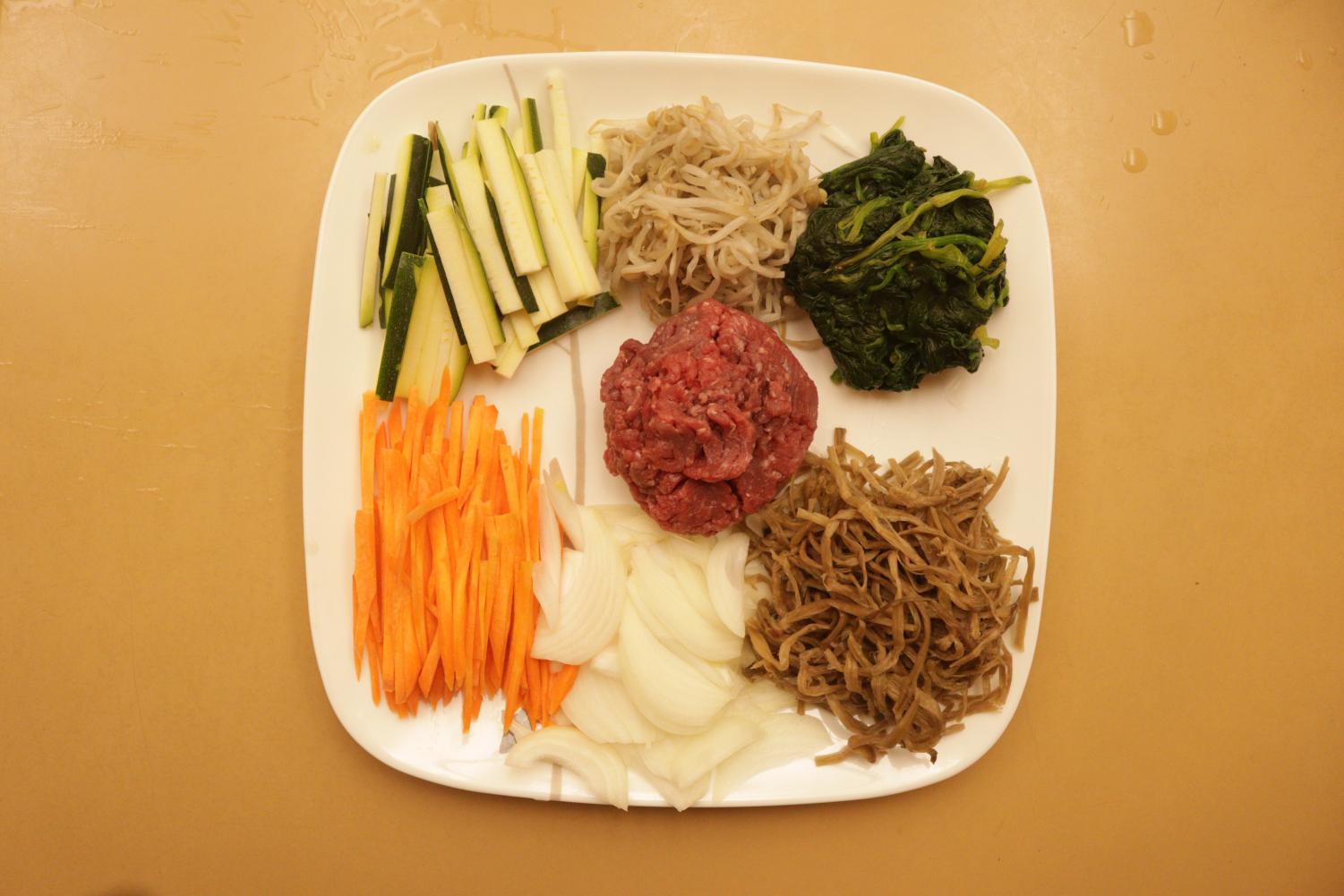 Bibimbap (비빔밥) is Korean blended rice. It incorporates rice, your decision of Korean side dishes and the bibimbap sauce. You commonly serve these in a (blending) bowl or in a hot stone bowl. Once served, you combine them all pleasantly and push them into your mouth. It's very scrumptious and enormously addictive. 
Presently, dolsot bibimbap (돌솥 비빔밥) is served in a sizzling hot stone bowl. Dolsot can be a crude stone bowl or an earthenware/mud bowl. At my home, I have an earthenware bowl. I utilize this bowl to make a portion of Korea's best stew (for example Soondubu Jjigae and Kimchi Jjigae) as well.
Want to Make Your Own Bibimbap? Try it!
Meat and Meat Marinade
100g / 3.5 ounces Ground Beef

2 Tbsp soy sauce

1 Tbsp sesame oil

1 tsp sugar

1/4 tsp minced garlic

¼ tsp black pepper
Vegetables and Other
1/2 cups (60 g / 2 ounces) Korean cucumber side dish

1/2 cups (60 g / 2 ounces) Potato stem(Korean fernbrake side dish)

1/2 cups (60 g / 2 ounces) doraji namul (sautéed bellflower root)

1/2 cups (60 g / 2 ounces) carrots, julienned

½ cups (60g / 2 ounces) soybeans

2 cups steamed rice

1 egg

some cooking oil – I used rice bran oil

sesame  oil
First boil the spinach and soybeans in water until wilted for the spinach, and soft for the soybeans. To cook the vegetables, saute each type separately: In a large nonstick skillet, heat a tablespoon or so vegetable oil over medium-high heat. Add the vegetable, then season generously with salt and pepper and cook, stirring, until tender. Carrots will take about 3 to 4 minutes,  doraji namul 1 to 2 minutes, onions 5 to 7 minutes, and potato stem for 5 minutes. You can add a touch of soy sauce to the potato stem if you like. When each vegetable is done, remove and set aside.
Next marinate the beef with soy sauce, sesame oil, sugar, minced garlic, and pepper. Mix with your hands.  Fry the ground beef in a pan at medium-high heat and cook until brown all the way, and set aside. Fry an egg, no seasoning needed (sunny side up) 
Get your stone pot and oil the bottom with sesame oil, fill it up to your liking, and evenly distribute all the ingredients prepared previously on top of the rice neatly. Add the egg on top. Put the stone pot on top of a stovetop on high heat. Wait until you hear the crackling of rice to know it's ready. To finish off add some red pepper paste to add some heat. This is optional.