Featured Faces: Perla Aparicio
Name: Perla Aparicio
Grade: 9th
Extracurriculars: Soccer
What I enjoy doing: Watching movies
What makes me unique: I make people smile
Talents: I can sing, dance play soccer
Future plans: I'm going to be a house engineer
What's on my TV: Telemundo
What I drive: I don't drive yet
Favorite movies: Mulan
Favorite music: Latin American music
Favorite website or social media: Instagram
Superstitions: Lucky highlighter
Worst habit: I bite my nails
I would love to trade places for a day with: no one
First job: I work with my dad in the weekends, doing roofing.
Favorite meal: Mexican empanadas
Favorite drink: Sweet tea
Talent I would most like to have: Back flip
Favorite celebrity: Eugenio Derbez
Favorite city to visit: Los Angeles
Greatest love: My baby blanket
My hero: Mom and dad
Hobbies or interests: I play the ukulele
Bucket list: Learn how to surf
About the Writer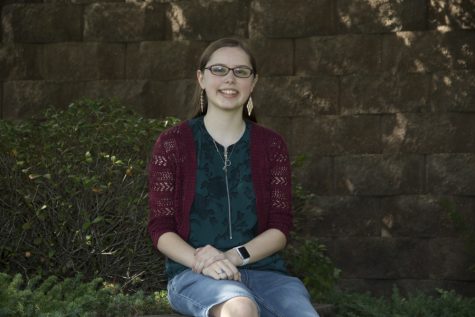 Colleen Starkey, Editor-in-Chief
Colleen is a senior at Lindale High School and is the Editor-in-Chief and sports editor for the Eagle Eye staff. Colleen is involved in UIL, band and is...