Bass Club Competes in First Tournament of the Year
The  bass team competed in their first competition on Saturday at Lake Tyler.

"Our goals for this season are to take the Team of the Year, have our teams advance to regionals, and Lindale to bring in another state championship," bass club president Kimberlee Cook said.
Lindale had 13 teams compete in the Texas High School Bass Association East Division tournament. A total of 127 teams competed in the first event of the season.
"[I'm] excited for every tournament," junior Alaina Sandine said. "I don't have any expectations, [because] I just hope Lindale places high in the division ranking."

The scores for Lindale's teams were as follows:
10th-Dakota Cook & Bryce Everest weighing in 5 fish for 7.95 pounds

23rd-Gavin Drewry & Aaron Sullivan weighing in 3 fish for 5.81 pounds

24th-Riley Brown & Fernando Soto weighing 3 fish for 5.73 pounds

38th-Blake Horton & Jackson Fugate weighing in 2 fish for 4.16 pounds

41th-Cannon Terry & Will Hutchens weighing in 2 fish for 3.93 pounds

59th-Luke Kallaher & Nicholas Chavez weighing in 1 fish for 2.40 pounds 

75th- Kaegan Lowe weighing in 1 fish for 1.75 pounds

78th-Alaina Sandine & Logan Newbold weighing 1 fish for 1.69 pounds
About the Writer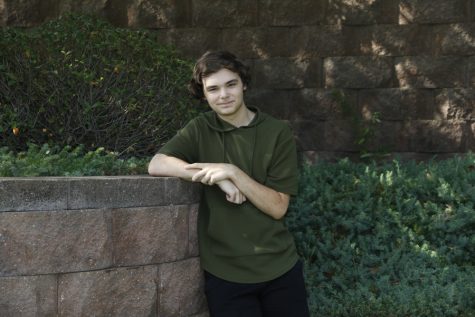 Jude Ratcliff, Managing Editor
Jude is a senior at Lindale High School and a third year student on the Lindale Eagle Eye staff, which he is the managing editor for. He hopes to attend...