Tik Tok Replacing Vine as Video Sharing App
Tik Tok is a place where people upload short mobile videos sharing comedy, lip-sync, and other talents for others to view. Users of Tik Tok have a multitude of different effects and sounds that are used in their videos.
"Tik Tok to me is a way to entertain myself with the artistic creativity of the users," sophomore Gavin James said. "It has the same simplistic, snappy humor that made Vine such a special cultural phenomenon."
Vine has a similar platform to Tik Tok in the way that both apps are places where users can view and create short videos. Vine, at the time when it was a separate entity from Twitter, had around 200 million monthly users compared to Tik Tok which has around 500 million monthly users.
"Tik Tok is fun and enjoyable that is definitely taking Vine's place," sophomore Aryan Patel said. "It has the same concept with a different outlook which makes it a hundred times better."
Seniors Matthew Davis and Colton Beeler posted a Tik Tok using the song 'Woah' by Krypto9095 at a football photoshoot. This Tik Tok gained over 1.6 million likes and 23 million views in the first week. 
"Honestly, it's funny because we all just made it as a joke, [but] I woke up the next morning and it had blown-up," Mathew Davis said. "I think TikTok is just Vine but has new and improved features."
TikTok was launched in the international market in September 2017 and it was launched up from another app called musical.ly. TikTok rapidly gained fame, and in ten months after it was released it passed Vine's height of usage of 100 million with TikTok having over 150 million.
"I used Vine when it came out," senior Mackenzie Yancy said. "It was a new and creative way to view videos, but when it went to Twitter I felt like it stopped progressing to where it could be. Now that Tik Tok is out, I feel that it is so similar to Vine and has promising potential."
About the Writer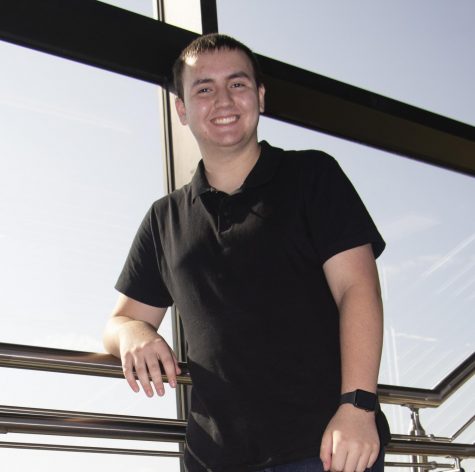 Andrew Velarde, Assistant Editor of Video
Andrew is a Junior at Lindale High School and is a second year member of the Eagle Eye staff as the assistant video editor. He is a third year member of...