LISD employees meet in PAC
New Information for a New Year
Superintendent Surratt  met with district employees last Friday, December 17 to discuss tablet device integration and pay scale changes, and representatives from Apple discussed the use of tablets in education.
"I am excited about many things happening in our schools," Surratt said.  "Soon over 1200 I-Pad tablets will be delivered to the campuses for student use.  I know our students will be very excited and eager to use this technology."
Surratt clarified the new tablet device integration which includes a five year phase-in plan.  The year one plan includes the distribution of tablets to all students in grade seven, with a variety of portable device carts going to the various campuses.  During year two, the district will see over 2100 devices distributed, with a goal of 800+ tablets going to campuses each year forward.  By the fifth year, every student in grades 6-12 will have an LISD-issued device with tablets available for all students in grades Pre-K through five.  Approximately 4000 tablets will be distributed in all by the end of the device integration.
   More good news followed with Surratt explaining the new pay scale changes recently approved by the school board.  After researching the pay rates of surrounding districts, the board decided to modify the LISD pay scale, with adjustments ranging from $1000-$1579.
"I am also proud of the newly adopted teacher pay scale for the 2014-2015 school year," Surratt said.  "The LISD School Board deserves much credit for their efforts to plan and adopt the improved scale."
Marie Henderson, Apple Education presenter, spoke to employees about the changing nature of education and the use of tablet devices as a tool for educators.  She discussed the concept of student engagement and challenged educators to strive to create personalized learning for students and demonstrated ways that tablet devices could be used to achieve that goal.
"It's a great time to be a student," Henderson said.  "Yet, it's a powerful time to be a teacher."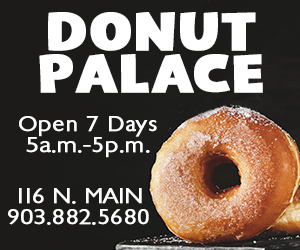 Leave a Comment