Decals with Dads
The football team met Tuesday for the Decals with Dads event for the second year. This is an event where family members and friends in football players' lives place the decals on their players' helmets.
"[Decals with Dads] is important because it allows us to meet some influential men in our players lives, and it allows them to connect with our coaching staff," head football coach Chris Cochran said. "It is a great opportunity for coaches, players, and dads to come together and talk about being a man and what the game of football means to us and our community."
Fathers and sons use this event to spend time with each other and see a glimpse into each other's lives. This allows everyone to grasp a better understanding of the challenges every side faces during the football season.
"For me, it's a way for allowing us in," dad Dennis Worrell said. "We sit on the sideline, watching, and cheering them on. This allows us to get in here and get dirty with them and have a little fun."
While meeting noteworthy people in the players' lives, the coaches get the chance to talk with the team and prepare them for the maturity needed to compete. This helps build confidence for the first game of the season and allows everyone to share a special moment with their role models.
"It means a lot," senior Dylan Worrell said. "[My dad] is here for me a lot, helping me, and this is a big thing."
After only three weeks of practice, the football team is set to play in their first football game of the season at Tyler Rose Stadium against the Kaufman Lions. 
"I'm excited to watch our team grow," Cochran said. "I love watching how teams mesh and love each other as well as improve from week to week."
About the Writer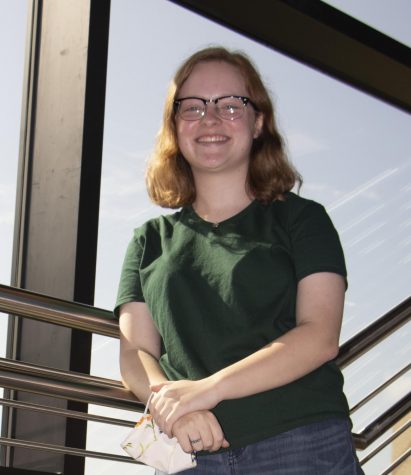 Marlee Sorrells, Editor-in-Chief
Marlee is a junior at Lindale High School and she is the editor-in chief as a second year member of the Eagle Eye staff. She is a member of the band, where...