Book Review: To All the Boys I've Loved Before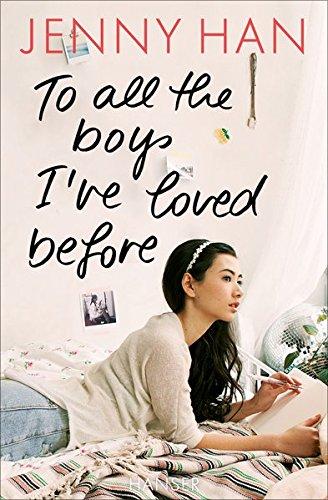 Jenny Han's book "To All the Boys I've Loved Before" was published nearly five years ago in 2014. However, it just now became famous because of Netflix's movie. I recently purchased the series, and I have read all three books twice already. The first book kicks off the series in epic fashion. In general, the book lacks action, but it does make up for it in romance.
First, let us review some background information. Lara Jean wrote a letter to five boys she used to have a crush on in order to help herself move on from them. The letters get sent seemingly by accident, and Lara Jean is tasked with figuring out how she feels about each boy now that they know how she used to feel about them.
SPOILER ALERT: The book opens with Margot, Lara Jean's older sister, breaking up with her boyfriend of over a year so she can follow her late mother's advice to not go to college with a boyfriend. Lara Jean has a crush on Josh, Margot's now ex-boyfriend, but in a moment of panic, she runs up to and kisses Peter Kavinsky, a boy from her past. Kavinsky and Lara Jean decide to start a fake relationship so that she doesn't look like a total idiot in front of Josh. Eventually, this relationship turns real and Peter and Lara Jean fall for each other though they still have a lot of things to figure out about each other and their relationship.
Overall, the book is very good, especially from a romantic aspect. However, it isn't exactly what I expected. There is some language throughout and a couple scenes that I could probably do without. All in all, though, the plot and the story line are engaging and very interesting. From a teenage standpoint, a lot of what happens is fairly relatable. Lara Jean and Peter are unexpectedly good together because they have very little in common and have different ideas about what is allowable for a relationship, but they have mastered compromising and have come to know each other so well that if they were to break apart it would truly be tragic. Despite this, they are still like a typical couple in that when they fight, it's extremely grim and discouraging. There's an uncertainty of what their future together will be like, but when they love it is absolutely beautiful. In my opinion, these details add to the plot and makes the book that much better. Without it, the book would be flat and a lot less interesting, so it is definitely necessary for the books overall success.
I give the book a rating of four out of five stars mainly because of the few unnecessary and unimportant scenes and the language sprinkled throughout. It, in general, seems to detract from the book as a whole. Irrelevant scenes and language aside, the book held my attention and gave me the feeling that there was no way I could put the book down until I had finished it, and I highly recommend it.