Featured Face: Emma Cox
Name: Emma Grace Cox
Grade: 11th
What extracirriculars are you involved in at school: UIL and yearbook
What do you enjoy doing outside of school? Writing and playing music
What makes you unique and why? I have a passion for women's rights and educational rights around the world.
What are your talents? Writing and music
What are your future plans? I hope to start a nonprofit organization that fights for women's rights.
What's on my TV: Big Brother
What I drive: A Volkswagen Tiguan
Favorite Movies: La La Land and To All The Boys I've Loved Before
Favorite Music: Taylor Swift and Sara Barilles
Favorite Website/Social Media: Instagram
Superstitions: None
Worst Habit: Cracking my knuckles
I would love to trade place for a day with: Oprah
First Job: TCBY
Favorite meal:Chicken nuggets
Favorite drink: Dr.Pepper
Talent I would most like to have: Math
Favorite celebrity: Taylor Swift
Favorite place to visit: Austin, TX
Greatest love: Food
My hero: My mom
Hobbies or Interest: Music
My bucket list: Go to New York
Leave a Comment
About the Contributor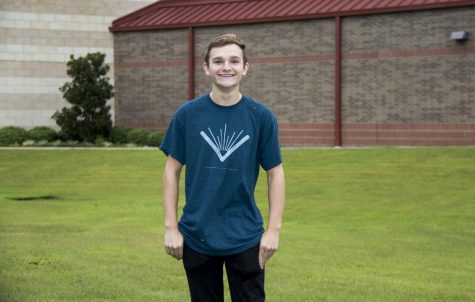 Carter Colvin, Photo Editor
Carter is a senior at Lindale High School and the Photography Editor for the Eagle Eye staff. He is a member of the LHS choir, National Honors Society...