Sophomore Steps Up To Volunteer
Over the past few weeks sophomore Gracie Tillary has been standing outside every morning to hold the front door open for students and administrators starting their day. She has been doing this since the previous volunteer and community member Betty Hicks decided to take a break.
"[I open the door] because I love making people smile," Gracie Tillary said. "It is also something I just enjoy doing."
After Hicks took a break from door duty, Tillary took the opportunity to help the schools' faculty and her peers which was a little out of her normal routine.
"She used to sit in here shy in the mornings because the cafeteria was too crazy," Regina Hicks said. "Now all of the sudden she has turned into a little butterfly."
During Tillary's freshman year' she sat in the office instead of cafetorium due to an overwhelming crowd.
"I just do not like being in a room with a whole lot of people," Tillary said. "It just makes me feel uncomfortable and overwhelmed."
This year Tillary has broken out of her shell and started saying hello to the people walking into the school. She has been outside most days despite the near freezing weather in the mornings.
"It is different and out of my comfort zone," Tillary said. "[I do it] to push myself."
View Comments (1)
About the Contributor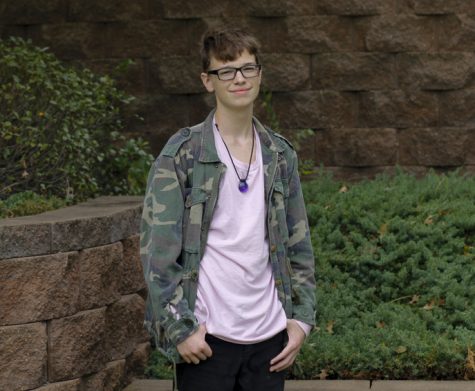 Samuel Young, Social Officer
Samuel is a senior at Lindale High School and a second year member of the Eagle Eye staff. In his free time he enjoys producing music and he plans to attend...