Featured Faces: Haley Bass
Name: Haley Bass
Grade: 11
Extracurriculars: Theater, Speech & Debate, STUCO and Interact
Hobbies Outside of School: Mostly hanging out with theater people
What Makes You Unique: The fact that I've lived in eight states is pretty cool I guess
Talents: Public speaking and acting
Future Plans: Basically the plan is to get rich and famous. I don't know how that's going to happen, but I'm sure going to try.
What's on my TV: Criminal Minds, but I usually watch YouTube
What I drive: Nothing. I'm 16 and don't even have my permit
Favorite Music: Anything by Nicki Minaj
Favorite Movies: The Breakfast Club, Dead Poet's Society and the Imitation Game
Favorite Social Media: Twitter
Superstitions: I have a picture of Joe Biden and Barack Obama that I bring to every debate tournament for luck
Worst Habit: I, like every other teenager, procrastinate anything and everything
I would love to trade places for a day with: Anyone with a lot of cats
First Job: I wish I had time for one of those
Favorite Meal: Breakfast tacos and burritos
Favorite Drink: Dr. Pepper
Talent I would most like to have: I would love to be able to sing. Maybe then I could be more than just ensemble in a musical
Favorite Celebrity: Nicki Minaj. Iconic
Favorite city to visit: San Juan Puerto Rico (that's where my dad lives)
Greatest Love: All three of my cats: Maple, Cinnamon and Sugar, equally
My Hero: My mom. I mean she's raised me thus far and you really must have super powers to pull that off
Interests: I play a lot of rhythm games on my phone
My Bucket List: 1. Meet Nicki Minaj. 2. Have a bunch of cats.  3. Make more money than my mom
Leave a Comment
About the Contributor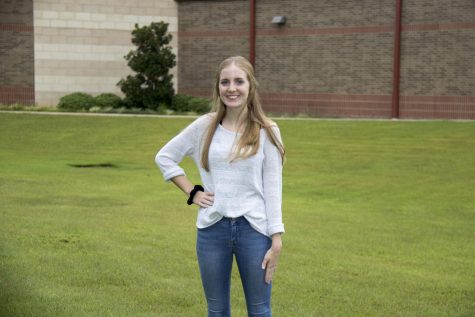 Bailey Spencer, Assistant Editor of Copy
Bailey Spencer is a senior at Lindale High School and the Assistant Editor of Copy for the Eagle Eye staff. Outside of newspaper, she is also a Social...