Featured Face: Avalon Custer
Grade: 11
Extracurriculars: Computer Applications, Game Development Club
What do you enjoy doing outside of school?: I enjoy writing, drawing, talking to friends, coloring, and playing video games.
What Makes Me Unique: Lots of people believe that my name and mannerisms are unique. I've been told that I'm a fantastically reliable and kind friend with loyalty to the ends of the earth. Coupled with my budding skill as an artist and writer, I believe I have multiple growing talents.
Talents: Pencil art, singing, world creation/development, character development, color pairings (coloring in art)
Future Plans: I plan on going into the video game development field, hopefully as an artist.
What's on my TV: Gravity Falls, Family Feud, Hell's Kitchen, Steven Universe
Favorite Movies: Bee Movie, Mulan, Lion King
Favorite Music: Foo Fighters, Coldplay, Nirvana
Favorite Website or Social Media: Flight Rising, Instagram
Superstitions: Lucky number 4; I believe myself to be either insanely lucky or extremely unlucky, no in between
First Job: Internship with the Creature Teacher
Favorite Meal: Chicken teriyaki with sushi, fried rice, and noodles
Favorite Drink: Strawberry lemonade
Talent I would most like to have: 3D modeling or 2D digital art
Favorite Celebrity: Gordon Ramsey
Favorite Place to Visit: San Diego
Hobbies or Interests: Art, gaming, watching Netflix
My Bucket List: Go back to California, have my friends from there visit me
Leave a Comment
About the Contributor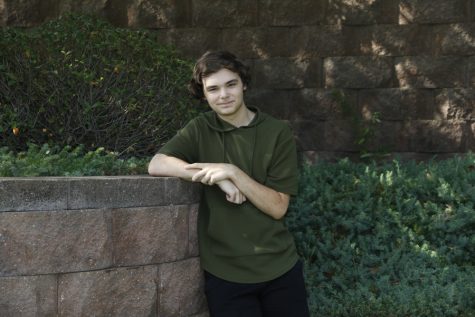 Jude Ratcliff, Managing Editor
Jude is a senior at Lindale High School and a third year student on the Lindale Eagle Eye staff, which he is the managing editor for. He hopes to attend...