My Personal Experience as a Soccer Referee
Soccer has been a part of my life for awhile. I played for three years for the Lindale Soccer Association, and after an off season, my sister decided to pick it up. After seven seasons of spectating at my sister's soccer games, I decided to become a soccer referee. My lack of athleticism means that I can't really play sports unless I play with my cousins and friends in occasional pick-up games. I knew I could ref, though. I knew I would have to be fit and be able to run a bit, but I also knew I wouldn't have to throw, be extremely fast, kick a ball or anything else that super athletic people do. It had always seemed like an overall good job to have. Plus, refs get paid a lot more than minimum wage, and it's only on Saturdays so it works with my busy school schedule. I have refereed every season since then.
My first season was the fall season of 2016, which started in September. As with any job, I was nervous for my first week. Well, my whole first season actually. Back then I sometimes wondered why I had ever wanted to do this. I am extremely introverted and referees have to be in the middle of everything. Refs are the boss of the field, the max authority for the game. It would probably be a gross understatement to say that I was getting out of my comfort zone by becoming a ref. I made a few friends with some of the other refs. This is one of the things that made me want to keep doing it because it has always been hard for me to socialize and make friends.
After the first few weeks, I had gotten into the swing of things. The referee coordinator and the league's most experienced referee both told me that I was a natural, though I still had some things to work on. Their compliments and constructive criticism boosted my confidence. As the weeks turned into the three months of the season, I realized that I was really happy that I had taken a bold move and gotten out of my comfort zone.
"
I realized that I was really happy that I had taken a bold move and gotten out of my comfort zone."
This past season, I did two other tournaments. The first tournament was a different format than I'm used to. I had already learned to adjust on the fly, but this tournament strengthened that skill. It was definitely a long day, and I was sore for several days afterward. Regardless, it was a great experience. Because it was a home tournament, I had the opportunity to grow closer to the other Lindale refs. The games were shorter, I had more time between games and I refereed with multiple people instead of the same refs over and over. The second tournament was a good learning experience for me. Instead of having mainly recreational teams, this tournament featured only club teams – teams that are hard to get onto and stay onto. I did many games, and I learned so much. It was pretty challenging to step up and do club games when all I had done before was recreational games, but it was definitely worth it.
I have now refereed five full seasons – two and a half years' worth of refereeing the young soccer players of Lindale. Though I am still very introverted, I can control my shyness better, and I don't usually freak out at the idea of having to talk to someone that I don't know anymore. I have even had to talk to coaches who appear in their 30's, 40's or even early 50's, which is something I never would have been able to do without becoming a referee. 
Soccer has helped me with more than just being more sociable. I have also developed a thicker skin when someone disagrees with me – usually a coach or parent who thinks they know the rules of soccer better than a certified referee. That thicker skin I developed as a ref has also transferred to other areas of my life. It doesn't matter what the situation is. If someone gives me a hard time, I can handle myself better than I could before. Furthermore, I have made friendships that I will cherish forever. Even if they move away, I know they will always have my back. I've had other friends in the past, but none of those friendships are as strong as the friendships I've developed from being a referee. 
I am so grateful that I chose to become a referee. Though I've been discouraged in the past because of something that happened during a game, I want to ref until I'm no longer able to. Now I am more sociable – at least slightly – I have a thicker skin, and I have learned what true friends are. This is something I can see myself doing for many, many years to come, and if I had to guess, I would say that this will probably be my favorite job forever, even more so than any job I've had or will ever have at home or for pay elsewhere. For me, nothing can be better than being a soccer referee. I love it so much. I'm never going to stop doing it, no matter what. Soccer is more than just a job to me. It has become almost like a necessity and part of my way of life. I am so glad I took a chance and got out of my comfort zone to become a leader in soccer.
Leave a Comment
About the Contributor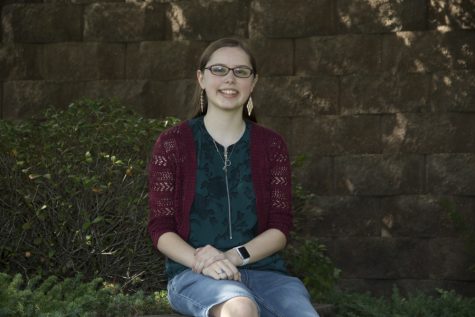 Colleen Starkey, Editor-in-Chief
Colleen is a senior at Lindale High School and is the Editor-in-Chief and sports editor for the Eagle Eye staff. Colleen is involved in UIL, band and is...