Featured Faces: Jemah Khalil
Name: Jemah Khalil
Grade Level: 11
What extracurriculars are you involved in at school? Cheer, NHS, powerlifting, and volunteering
What do you enjoy doing outside of school? Dance and relaxing with friends
What makes you unique and why? Having a positive attitude and pushing through hard times.
What are your talents? Managing situations, dance, cheer, and powerlifting
What are your plans for the future? To become something involving mathematics and people!
What's on my TV: The office!
What I drive: My mom and brother's cars at the moment
Favorite movies: Trolls
Favorite music: 2000s pop! Love a good throwback
Favorite website or social media:  Instagram or Pinterest
Superstitions: Knocking on wood, don't leave your purse on the floor or your money will run away, and don't cross a pole.
Worst habit: Spreading myself thin
I would love to trade places for a day with: Oprah
First job: Dance helper
Favorite meal: Steak and twice baked potatoes!
Favorite Drink: Arnold Palmer
Talent I would most like to have: Being able to sing
Favorite celebrity: Liza Koshy
Favorite Place to visit: Austin
Greatest love: Food
My hero: My mom
Hobbies or interests: Dance, math, laughter, and collecting earrings
My bucket list: Travel the world
Leave a Comment
About the Contributor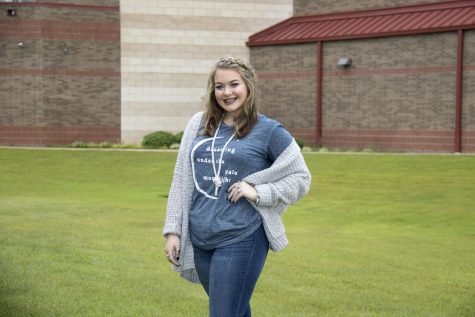 Haylee Haxton, Assistant Editor of Copy and Social
Haylee is a senior at Lindale High School and the Assistant Editor of Copy and Social for the Eagle Eye staff. Haylee is also a member of National Honors...