Life Skills Students Start Coffee and Tea Business For Teachers
Life skills Community Based Instruction (CBI) students are selling coffee and tea to faculty and staff around the school on Wednesdays. This business allows the students to gain experience and improve their communication skills in a safe environment as well as providing funds for their general store.
"I think this is a great opportunity because our students will learn customer service skills and how to brew coffee and make tea," life skills teacher Lauren Backer said. "The support from teachers and students has been really cool to see."
Coffee and tea will be sold for fifty cents. The cart will also provide condiments such as Splenda, sugar and different flavors of creamers, including pumpkin spice.
"The teachers get so excited when they see caffeine and our students," Backer said. "It's really awesome that they are receptive to us."
"
They are loved here, and we want to see them successful.""
— Lindsay Kelly
As part of the decorations for the cart, as well as for cross-curricular purposes, graphic design teacher Lindsay Kelly and her fourth period class came up with three different logos for the CBI students to choose from. The logo will also be used on t-shirts that are being made for the students to wear as well as the sign for the business.
"I think the tea and coffee cart is great," Kelly said. "For one, it is a fundraiser for their program, and two, it is helping give the kids that are running the cart business real, hands-on skills. They are loved here, and we want to see them successful."
CBI students and Backer came into Kelly's classroom for a client meeting with the graphic design students. They discussed what color schemes and design elements that the CBI students wanted, and the graphic design teams spent one week working on them.
"We really enjoyed this project, and the client meetings with Abby [Somes] and Gregory [Kelly] were a good learning experience filled with lots of laughter," freshman Emily Havens said. "I was super excited to get this opportunity to help the CBI students out and help them with their new business."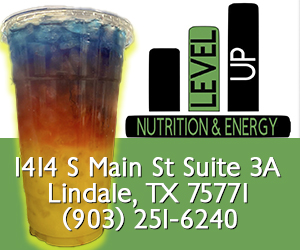 Leave a Comment
About the Contributor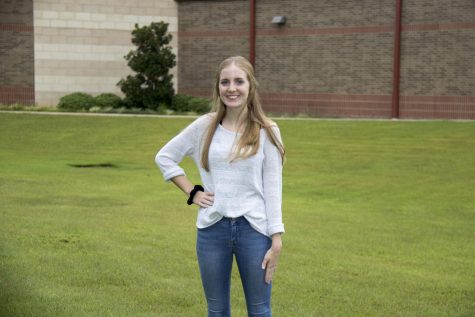 Bailey Spencer, Assistant Editor of Copy
Bailey Spencer is a senior at Lindale High School and the Assistant Editor of Copy for the Eagle Eye staff. Outside of newspaper, she is also a Social...