Featured Face: Brookelyn Willett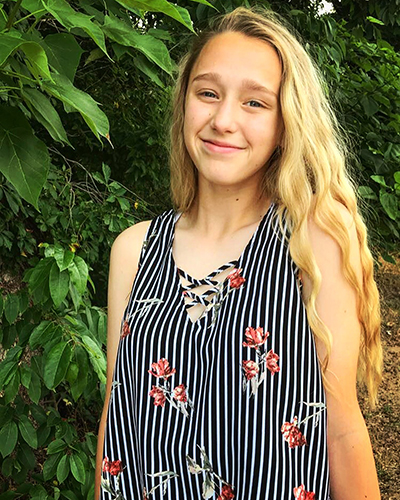 Extracurriculars: Volleyball, basketball, softball, band, and cross country
Hobbies Outside of School: I enjoy riding my bike, fishing, hanging out with my kitten, and sleeping
What Makes You Unique: I'm really outgoing. I try to be involved with everything as much as possible.
Talents:I play the trumpet, I can pull my legs behind my head
Future Plans: I want to receive a scholarship to play basketball for Baylor University and go on to become an orthopedic surgeon
What's on my TV: I usually watch YouTube, but my favorite show on Netflix is probably Supernatural
What I drive:I don't yet drive, but in January I'll be driving a GMC Acadia
Favorite Movies: 'Uncle Drew' is the greatest movie of all time
Favorite Music: Shawn Mendes, Ed Sheeran, Quinn XCII
Favorite Social Media: Probably Instagram or Snapchat
Superstitions: Spiders are evil
Worst Habit: Biting my tongue while playing any sport or in nerve wracking situations
I would love to trade places for a day with: Mrs. Snow
Favorite Meal: Honey BBQ chicken strip sandwich from whataburger
Favorite Drink: Sweet Tea
Talent I would most like to have: The ability to sing and dance better
Favorite Celebrity: Shawn Mendes
Favorite city to visit: Las Vegas, Nevada
Greatest Love: Basketball
My Hero: My mom or my dad
Interests: Sports and sleep
My Bucket List: Skydiving, bungee jumping and win nationals for club volleyball
Leave a Comment
About the Contributor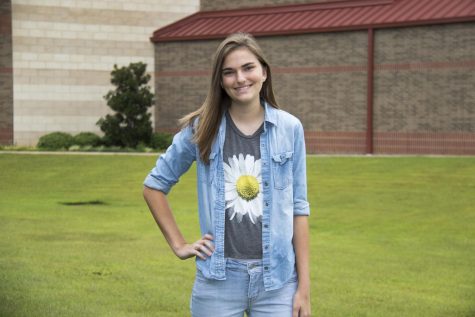 Kaitlyn Barrington, Managing Editor
Kaitlyn is a senior at Lindale High School and the Managing Editor for the Eagle Eye staff. Kaitlyn is also a member of Key Club, National Honors Society...