Newspaper and Yearbook Students Named to the All-State Journalism Staff
Several newspaper and yearbook students were announced to the 2018-2019 All-State Journalism Staff by the University Interscholastic League. The recipients were graduates and state champions Tyra Rodden and Adrienne Parks, seniors Bailey Spencer, Claudia Moore and Carter Colvin and juniors Colleen Starkey and Emma Grace Cox.  
"I am super proud of everyone on the journalism team this year," journalism coach Neda Morrow said. "Every member gave 100% at every meet.  They worked together all year, with the seniors winning the 5A state championship."
 To become part of the All-State Staff, students must compete at various UIL journalism competitions throughout the school year and medal in events, both locally and statewide. The students must accumulate 50 points to apply for the staff.
"I enjoy being on the UIL team," Spencer said. "It boosts my abilities and it helps me write my stories [for newspaper class] a lot easier."
The Lindale journalism team competes in many competitive events including pre-season meets,  district, regional, and state UIL competitions.  
"It's pretty competitive," Cox said. "Everyone wants to place, and you never know what you get until the places come out."
"
"This is my second year on the All-State Journalism Staff, and it's kind of surreal. It is a really elite group, and it takes a lot of hard work.""
— Colleen Starkey
UIL journalism promotes critical and creative thinking, and inspires students to achieve higher levels of academic success.
"Like any other extracurricular activity, journalism students put enormous amounts of time into their school publications and writing competitions," UIL Journalism Director Jeanne Acton said. "These students need to be recognized for their commitment and passion to high school journalism. The skills students learn from journalism are lifelong."
Leave a Comment
About the Contributor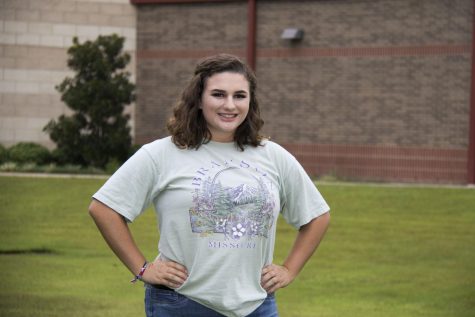 Alanna Kologey, Social Media Editor
Alanna is a senior at Lindale High School and is the Social Media Editor for the Eagle Eye. She participates in drill team and is an officer for the National...