Sophomore Rides for the Cause
His eyes narrow as he spots the finish line sitting patiently in the distance. His pace quickens and his heart rate spikes as his bicycle picks up speed. As his final mile comes to a close, sophomore Noah Daughtry has only one thing on his mind- the money he had raised for the National Multiple Sclerosis Society (NMSS).
Noah took part in a 150 mile bike ride from Houston to Austin April 28-29. He raised over 700 dollars for multiple sclerosis (MS) patients in order to ride.
"A lot of local people around here have multiple sclerosis and I want to support them," Noah said. "Raising money and riding for this cause is really exciting for me."
According to the NMSS, multiple sclerosis is an unpredictable, often disabling disease of the central nervous system that disrupts the flow of information within the brain, and between the brain and body.
"I chose this foundation to support because I have some family members that have MS," Noah said. "A lot of people locally have MS too and I wanted to support them."
Noah got the idea to take part in the bike ride from his friend's father, who has participated in these kinds of events before. He had to raise a minimum of $400 in order to participate, and was able to raise almost double his goal through facebook donations.
"It was a blast," Noah said. "I felt good after doing it too because 165 isn't that easy. When I was done with it I felt like I accomplished a lot."
Noah biked alongside his family friends Cason Rice and Robert Rice. They rode 85 miles the first day and 65 miles the next day to raise awareness for MS.
"I wanted [the ride] to be my ritual," Noah said. "I wanted other people to see me supporting MS and hopefully encourage them to help MS too."
View Comments (1)
About the Writer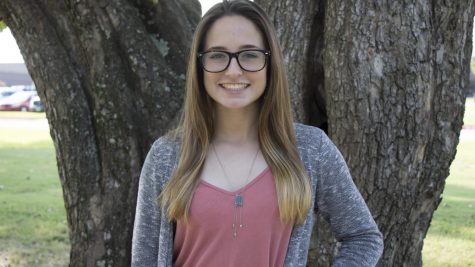 Tyra Rodden, Sports Editor
Tyra Rodden is a senior at Lindale High School and the sports editor for the Eagle Eye staff. She competes in softball, track, cross country and UIL. She...