ECC Students Receive Awards
Kindergarten students Maxwell Malone and Sonia Gonzalez were chosen by their teachers for students of the month at Lindale Early Childhood Center. Malone and Gonzalez were selected as outstanding students for their kindness, helpfulness and ability to overcome hardship.
"Both Maxwell and Sonia have these wonderful personalities," Principal Kaela Deslatte said. "They both get along well with others and are very hardworking."
Malone is in Ms. Kayli Hick's class. His favorite thing to do is play outside.
"My favorite colors are blue and red," Maxwell said. "My favorite animals are pugs and kittens."
Malone is also known for his willingness to help others. From baking cookies with his widowed neighbor to helping out in the classroom, he is always ready to lend a hand to others.
"What makes Maxwell stick out is probably his kindness to others," Hicks said. "He was really nervous when he started kindergarten, but he has adjusted so well and even says he wants to help other kids not feel nervous and welcome them."
Gonzalez is in Mrs. Natalie Brown's class. She enjoys playing sports and playing with her friends at recess.
"My favorite color is blue, and my favorite animal is a lion," Gonzalez said. "I am excited for summertime."
At the beginning of the school year, Gonzalez did not know any English. She has overcome that and can now read, write and speak English with her classmates.
"I am really amazed at how far she has come since the beginning of the school year," Brown said. "She has worked very hard to
get to where she is now and continues to work to do the best that she can. It is hard for any child at this age to read and write but to overcome a language barrier while doing so is incredible."
About the Contributor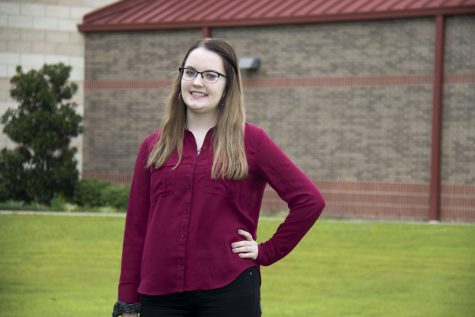 Kaylee Rodriquez, Editor-In-Chief
Kaylee is a senior at Lindale High School and the Editor-In-Chief for the Eagle Eye staff. Kaylee is also a member of the audio visual production team,...