Culinary Students Take Flight
Culinary Students Learn How to Fabricate a Chicken
Student intern Susanne Hernandez recently came to Lindale to demonstrate how to fabricate a chicken for culinary students. This basic skill can be used for culinary competitions, cooking in an executive kitchen or simply to cook at home.

"It shows them what it would actually look like, differently than in a book," Hernandez said. "In the process, they can ask questions to do it as well."

Students spent a significant amount of class time learning about chicken fabrication before watching Hernandez perform the process. They, then, attempted to perform the fabrication themselves using Hernandez's advice and instruction.

"My favorite part about fabricating the chicken was cutting it up," senior culinary student Brooks Butler said. "I learned the different parts of the chicken. Mrs. French definitely did a good job teaching us the different parts and how to cut it apart."

"

"

It gives the kids an idea that it's not as hard as it may look and that they are able to do it as well."

— Susanne Hernandez

," Hernandez said. "When they do it themselves, it will make sense how each cut is being done or why it was being done."

Chicken fabrication can benefit students by allowing them to compete in fabrication competitions as well as cook a wider variety of meals in a cheaper way. The purpose of the exercise is to give students skills they can use once they leave school and seek jobs and careers.

"It helps you as a cook to know the different parts and how they're going to be used," Butler said. "If you're on a budget, it's cheaper to buy a whole chicken and use all those parts than to buy seperate parts individually. It'll be a lot more cost efficient. It's going to cost some time, but, still, it'll be worth it."

Inviting a student intern to perform a demonstration allows students to visually see the process of chicken fabrication. This aims to enhance learning by maximizing student interest and letting students receive hands-on experience to complement traditional lectures and notes.
Leave a Comment
About the Writer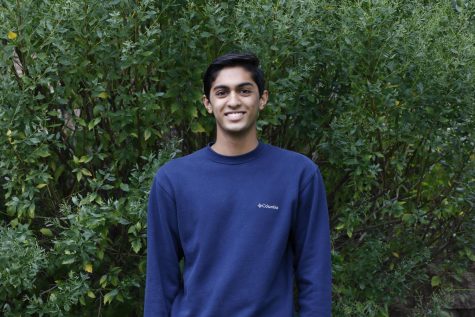 Ronak Desai, Copy Editor
Ronak is a senior at Lindale High School and is the copy editor for the Eagle Eye staff. Ronak is also a fourth year member of the Lindale Speech and Debate...