Baseball and softball coaches to take part in FCA All-Star games
Head baseball coach Rich Sanguinetti and head softball coach Meredith Grant will represent Lindale as coaches for the 2018 Heart of a Champion baseball and softball games sponsored by the Northeast Texas Fellowship of Christian Athletes (FCA). The games will be held June 8 at the University of Texas at Tyler baseball and softball facilities.
"I am very honored to have this opportunity and to be able to represent Lindale," Grant said. "I believe all who take part will be impacted, and I can't wait to see how God uses me through this process."
The coaches met January 12 and 19 at the First Christian Church in Tyler to draft their teams. Several athletes from Lindale were nominated as potential players, including senior Sarah Day and seniors Brad Burckel, Kollin McCartney, Jamey Richey and Collin Cooper. Not all nominees are drafted to play.
"Being able to talk to and work with a bunch of young men is a huge benefit," Sanguinetti said. "I will get to learn what they do in their programs and see what the kids value from what they have been taught."
The FCA All-Star Game is an opportunity for senior softball, baseball and football players as well as their coaches across East Texas to represent their schools and grow closer to Christ.
"I'm looking forward to seeing the competitive side of these amazing athletes shine and the relationships that will be built on and off the field through practices and devotionals," Grant said. "Most importantly, I'm looking forward to witnessing athletes and coaches strengthen their relationship with Jesus Christ."
In the last three years, a total of 120 players and 22 coaches from 37 schools participated in this event. Players are nominated from all over East Texas, including all school sizes.
"I am extremely excited and proud to be representing Lindale during the FCA Heart of a Champion week in June," Sanguinetti said. "All-Star games are always fun because they are nice and relaxed, and they provide a great way to display and share the integrity and fellowship that Lindale offers."
Leave a Comment
About the Contributor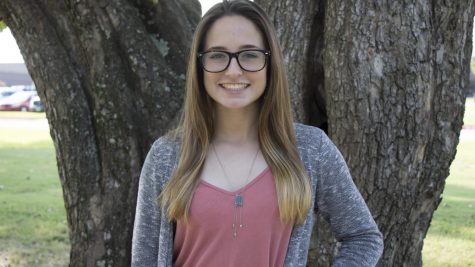 Tyra Rodden, Sports Editor
Tyra Rodden is a senior at Lindale High School and the sports editor for the Eagle Eye staff. She competes in softball, track, cross country and UIL. She...