UT Tyler Representatives Speak to Principles of Education Class
  Recently, representatives from UT Tyler paid a visit to the principles of education classes. The director of the School of Education and the academic advisor at UT Tyler communicated the passions and paths leading to a successful teaching career.
    "My advice for students who choose to be a teacher, just as I advice those doing other things, is to take the time to be the best at the craft,"  UT Tyler director of the School of Education Wes Hickey said. "In the long run, this requires ongoing learning and developing, of which university preparation is a part. Teaching is difficult."
    Upon their visit, Hickey, along with academic advisor Lisa Dempsey, answered questions students had about the career of teaching and the degree options and requirements. Each shared their personal experiences in the classroom and the preparations needed to be the best they can be.
 "Learning to teach and motivate multiple personalities in a classroom requires dedication to an outcome of increasing student achievement academically, socially and emotionally," Hickey said. "It is not an easy task."
"
The most rewarding part of education is seeing students succeed"
— Wes Hickey
   On top of the strenuous work of an educator, the personal feeling of triumph comes from the ability to enhance the minds of students. Changing perspectives in the unmotivated minds of some students can be the defining moment in the child and teacher relationship.
    "The most rewarding part of education is seeing students succeed," Hickey said. "As teachers, we need to see the potential in each individuals, recognizing talent in which the student often does not see in themselves."
     The students in the principles of education class have early opportunities to venture the lifestyle of a teacher and discover the ins and outs of the career. They have opportunities to visit other campuses and grade levels to help make decisions of their future.
    "Since they are from UT Tyler, the education department can recruit students and help students know what's available in our area," principles of education teacher Rhonda Walker said. "It also gives our students the ability to ask questions about the education field. It serves as a really great resource."
Leave a Comment
About the Contributor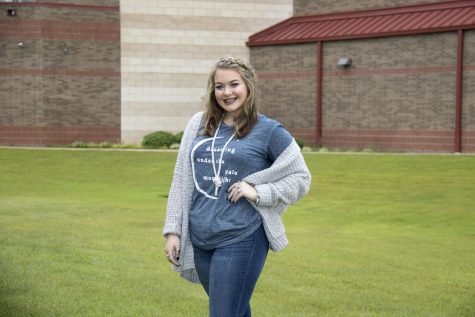 Haylee Haxton, Assistant Editor of Copy and Social
Haylee is a senior at Lindale High School and the Assistant Editor of Copy and Social for the Eagle Eye staff. Haylee is also a member of National Honors...