Movie Review: Murder on the Orient Express
Murder classics have been around for years, most involving  insightful detective, dramatic scenes and a didn't-see-it-coming plot twists. "Murder on the Orient Express" is no exception. It's based off the classic novel written in 1934, and as well as the movie made in 1974. The movie had an extraordinary cast including Kenneth Branagh (Hercule Poirot), Johnny Depp (Ratchett), Michelle Pfeiffer (Mrs. Hubbard), and Judi Dench (Princess Dragomiroff). The director and lead actor, Kenneth Branagh, brought a fresh perception of the novel appropriate for any age to enjoy.
The movie begins with a startling crime in Israel at the Western Wall. The story's main man, the cunning detective Hercule Poirot, uses logical clues to figure out an interesting crime. From there the detective goes on to travel and escape the responsibility of being an acquired detective. The first 30 minutes of the movie seemed prolonging and trivial to get to the main conflict. However, some of the few fine details proved to be handy in the clue process. Otherwise, it felt too drawn out and unimportant. Finally arriving to the foreshadowed train in the title, the detective is offered a stress-free getaway aboard the luxurious train headed to London.  
Once on the train, a plethora of new characters were introduced and, at first, it was confusing remembering who was whom. After the murder has happened, each character reveals his or her own developed backstory that leads to many clues in the mystery. The murder itself played a small part in the message conveyed to the audience. In the end, the murder was solved in the most unexpected plot twist.
Although the movie was well thought out, it was hard to keep all the different characters straight and had a long-drawn out introduction.
"
"My friend and I still enjoyed the movie and were left shocked by the ending.""
— Alanna Kologey
I would recommend this movie because it has both a good plot and character development.  I give this movie 4/5 stars because of the great story, but had too long of a beginning. 
About the Contributor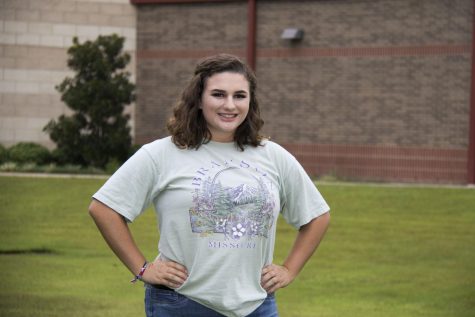 Alanna Kologey, Social Media Editor
Alanna is a senior at Lindale High School and is the Social Media Editor for the Eagle Eye. She participates in drill team and is an officer for the National...