Students Take Advantage of Growth in Medical Program
Students adorned in colorful scrubs and cheerful smiles gather their things hurriedly in preparation for another trip to the hospital. Serving others and the community sits at the top of their priority list. As the students finish making arrangements, they load up on the bus in hopes that their experience will bring them one day closer to a job in the medical field.
This is a weekly experience for students enrolled in the medical program at the high school. The program has grown in many ways over the years. Student enrollment and class availability has transformed the program into one of great interest among students.
"The program helps them by being able to help them get ready for a job in that career field," CTE director Brent Berryman said. "It makes me really happy that the program has grown."
Five classes and about 230 students are involved in a medical related program. Teacher Sally Clemmons taught the first health science class nine years ago. The class only had about 25 students.
"It's fun to teach down here," Clemmons said. "We do lots of projects and students get to go out on clinicals, so I think they really enjoy getting to do hands on learning."
The classes provide real world experience for students. The job shadowing class allows students to leave campus and attend hospitals, schools and nursing homes to gain insight on potential jobs.
"
It makes me happy that the program has grown."
— Brent Berryman
"[The program] is giving me a first-hand experience with the hospital and how it works," senior Jace Tomplait said. "ETMC is right around the corner, and it's really interesting that we get to go there."
Other classes set students up for their future. The Pharmacy Technician and Certified Nurses Aid (CNA) programs help students earn jobs right out of high school. The classes go over material to prepare students for a certification test in their individual fields.
      "It benefits students because the programs that we are teaching actually allow them to go out and get a job," Clemmons said. "There are so many different opportunities and different career paths they can take that really opens up lots of possibilities for students and their future careers."
Leave a Comment
About the Contributor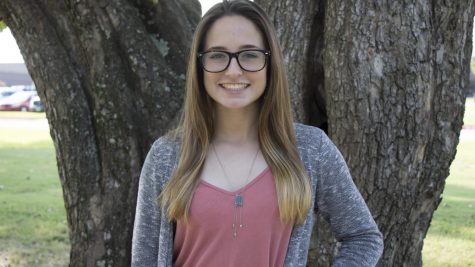 Tyra Rodden, Sports Editor
Tyra Rodden is a senior at Lindale High School and the sports editor for the Eagle Eye staff. She competes in softball, track, cross country and UIL. She...