Stepping onto the Red Carpet
Junior competed in Miss Texas Teen USA Pageant
Choosing her words carefully before answering each question,  she finishes her interview.  With her confidence level building, she walks onto the stage and poses with a smile on her face.
    The Miss Texas Teen  pageant is a preliminary competition used to choose a representative for the Miss USA pageant. Junior Kloey Smith represented Lindale in Houston on November 24-26 for the pageant.
"I became involved because I saw Brianna Brandenburg do it last year, and I thought it was really cool," Smith said. "All you do is fill out this paper, like a job application, and you list what you like, what your hobbies are and the color of your hair. Then they pick one person from each town."
Each contestant is judged based on a personal interview, activewear and evening gown. Judges pay special attention to the girl's confidence, ambitions and goals during the personal interview.
"I've been modeling since I was a little girl and it's something that I love to do very much," Smith said. "I would do it as a career, but I also have backup plans like architectural designing and interior designing."
Competing in a pageant requires effort, support and planning. Fortunately for Smith, she has plenty of friends and family helping her.
"I don't know where I would be without [Brianna Brandenburg] because she helps me a lot," Smith said. "My mom and my grandparents are supporting me so much through this. I don't know where I would be without them helping me and guiding me in the right direction, and I really appreciate that."
Along with her family, Smith's best friend, junior Kayla Bennet, will accompany her to the pageant. Bennet is proud of all that Smith has accomplished throughout this process.
"I only get to see her for 15 minutes [at the competition] because she has to stay in the room with the other person judging her," Bennet said.
"
I don't know where I would be without them helping me and guiding me in the right direction, and I really appreciate that."
— Kloey Smith
Although fundraising is not required, it is recommended in order to gain funds for the competition. Smith had a GoFundMe page, and she also did a car wash at Sonic, a bake sale booth at Countryfest and she  sold raffle tickets as her last fundraiser.
"[The carwash] actually worked out pretty good even though I thought it wouldn't," Smith said. "I had a lot of friends help me with that, and I appreciate them so much because, without them, I wouldn't be able to do it. At the Octoberfest I had a booth and did a bake sale. I had so many people help me bake things, and it was awesome."
This pageant is a once in a lifetime experience, and Bennet enjoys being along for the ride. Bennet's support motivates Smith to continue following her dreams.
"I have been at every single fundraiser that she has done to help her," Bennet said. "It feels amazing to see my best friend walk on stage and watch her do what she loves, which is modeling."
During the personal interview, the delegate answers a series of questions presented by the judge. Each girl is judged based on physical fitness, beauty in her face and her confidence.
"I love representing somewhere, and it feels great to be representing Lindale," Smith said. "I am both excited and nervous because you have to get in front of hundreds of people in these dresses and stand right. I'm really excited for it too, though, because it's a great opportunity and you get to meet a lot of great people."
Smith made new experiences while at the pageant. She met new people, learned a new dance and learned how to pose on stage.
"It was so much fun on stage with the loud music, pretty dresses and high heels," Smith said. "Some fun experiences I had was getting to know the other girls, walking down the runway, and learning a dance in one day. The girls were so sweet and all so beautiful and walking down the runway was so much fun because it makes you feel more confident in yourself."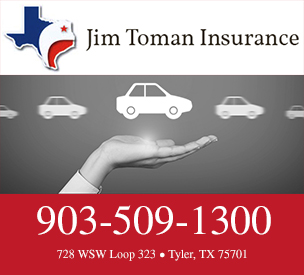 About the Contributor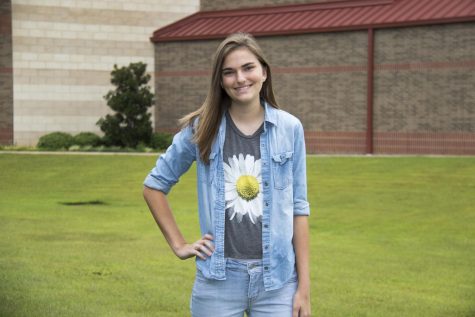 Kaitlyn Barrington, Managing Editor
Kaitlyn is a senior at Lindale High School and the Managing Editor for the Eagle Eye staff. Kaitlyn is also a member of Key Club, National Honors Society...