Seniors Fill Out FAFSA
FASFA Provides Students the Opportunity to Gain Financial Aid when Applying for College.
The Free Application for Student Aid, or FAFSA, opened on October 1 and will close on June 30. The high school will host an informational Money for College Event on October 23 from 4 p.m. to 6:30 p.m. to help high school seniors fill out FAFSA forms.
"Complete and submit the FAFSA," counselor Tamica Collard said." Many people assume that they make too much money to receive aid, so they do not complete the application. Everyone can benefit from completing the FAFSA, even if it is to qualify for loans or other scholarships based on merit and not financial need."
FAFSA is a form that is prepared by current and prospective college students in the U.S.  to determine their eligibility for student financial aid. The U.S. Department of Education determines a student's eligibility for federal student aid, including low-cost loans, grants and work-study based off of the FAFSA.
"Most colleges will not award scholarships to students until they see if the student is receiving any federal money," counselor David Ramsey said. "The colleges much prefer giving federal money away as opposed to their local college funds to worthy students."
Students and parents should create a Federal Student Aid ID at least three days before attending the event. Attendees are expected to bring a litany of items including but not limited to:
A copy of 2016 1040, 1040A or 1040 EZ income tax return(s) of parents & student

All W2 wage statements and/or 1099 form(s)

Net worth from parents' current business or investments

The month and year parents were married, separated or divorced

Also needed are the following amounts to enter on the FAFSA if it pertains to you: Child Support Received or Paid, Workers Compensation, Social Security, Disability amount(s) received or Other Income (Rental income, Investment income, Farm/Livestock)

If you are not a U.S. Citizen but are a permanent resident, your Alien Registration # is requested from your resident card: A#___________
"The FAFSA is vital when it comes to funding college," Collard said. "Completing the FAFSA is and easy. Why not take a few moments to complete the FAFSA for a chance to receive free money for college?"
Leave a Comment
About the Contributor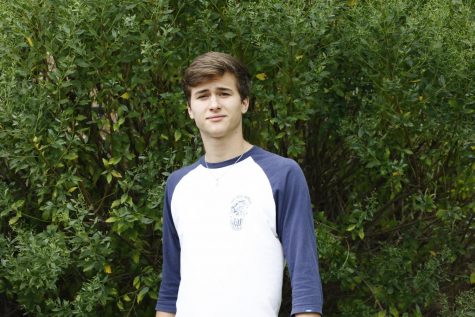 Anthony Wyatt, Video Editor






Anthony Wyatt is a senior at Lindale High School and the design editor for the Eagle Eye staff. He enjoys technology, photography and has already...